EXCLUSIVE: Picturehouse Cinemas to partner with Durham's Gala Theatre.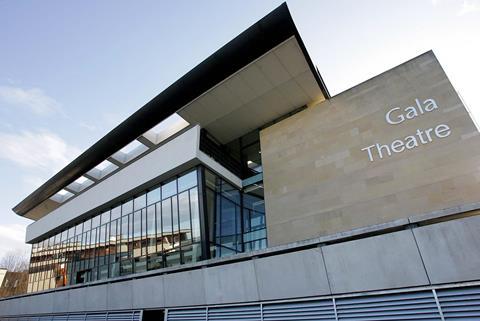 Picturehouse Cinemas has been appointed by Durham County Council to bring a new approach to cinema at the UK city's Gala Theatre.
As part of the collaboration, Picturehouse will take over film and event programming for Gala Cinema with immediate effect.
Both parties are now in discussions about developing the partnership further, including Picturehouse assuming full responsibility for the cinema and catering operations at Gala.
The arrangement could also see Picturehouse investing in the facilities, including the refurbishment of existing cinema screens and, potentially, the creation of additional screens.
Stephen Howell, Durham County Council's head of culture and sport, said he hoped the partnership would increase "cinema marketing activity, boost audiences and create a better cinema experience for Durham residents and visitors."
Picturehouse is also developing the cinema programme at the county's Bishop Auckland Town Hall and organising community-based film events.
Jon Barrenechea, Picturehouse Cinemas' project development manager, said he was looking forward to "working with the Gala to develop the cinema offer, from film programme to catering and building expansion".
Gala Theatre and Cinema houses a state-of-the-art theatre, café bar, two cinema screens and conference facilities.
In 2014/15, the venue recorded attendance of more than 210,000 paying visitors.
Picturehouse Cinemas owns and operates 22 theatres and is programming agent for a further 42 venues across the UK.