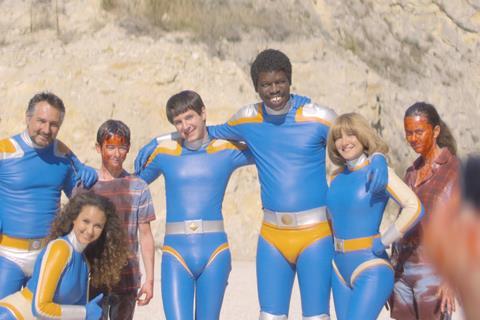 Picturehouse Entertainment has made Quentin Dupieux's Smoking Causes Coughing its latest Cannes 2022 acquisition, buying UK-Ireland rights for the out of Competition title.
Smoking Causes Coughing debuted as a Midnight screening on the Croisette; it is sold by France's Gaumont.
The film follows a team of five avengers known as the Tobacco Force. After a devastating battle against a diabolical turtle, they are sent on a retreat to strengthen their cohesion, which goes well until Lezardin, Emperor of Evil, decides to annihilate planet Earth.
Gilles Lelouche, Vincent Lacoste, Anais Demoustier, Jean-Pascal Zadi and Oulaya Amamra star.
Written and directed by Dupieux, the film is produced by Hugo Selignac for Chi-Fou-Mi Productions, in co-production with Gaumont, which distributes in France.
Picturehouse Entertainment released Dupieux's 2019 Directors' Fortnight title Deerskin last year.
Clare Binns, managing director of Picturehouse Entertainment, described Dupieux as "a complete original who makes films like no one else."
The film is Picturehouse's ninth Cannes 2022 buy, after Boy From Heaven, Broker, Corsage, R.M.N., Mother And Son, The Eight Mountains, The Night Of The 12th and Tori And Lokita.