The company will be the exclusive international distributor of ROH Live Cinema for the Opera's 2016/17 season.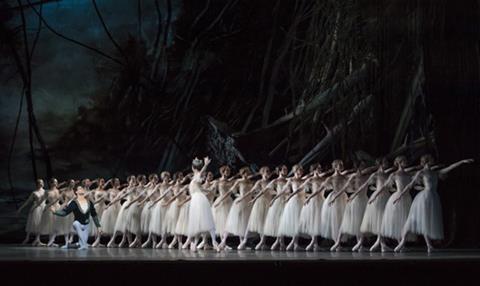 Picturehouse Entertainment and the Royal Opera House (ROH) have struck a deal to make the former the exclusive international distributor of ROH Live Cinema content in 2016/17.
The distribution arm of UK exhibitor Picturehouse will handle sales and marketing for the season, which will feature 12 live broadcasts including six operas and six ballets.
The 16/17 ROH programme includes 2016 Olivier Award winner Woolf Works, inspired by the writings of Virginia Woolf, Tchaikovsky's classic ballet The Nutcracker, and the return of the company's first ever production on its Covent Garden stage, The Sleeping Beauty.
Beamed live from the Royal Opera House Covent Garden stage, ROH Live productions have previously travelled to territories including the US, Spain, Italy, Germany, Japan and Australia.
The 2015/16 ROH live season included broadcasts of Liam Scarlett's ballet Frankenstein, adapted from Mary Shelley's novel, Kenneth MacMillan's Romeo And Juliet, and Peter Wright's production of Marius Petipa's Giselle [pictured].
The Royal Opera House will continue to handle UK distribution internally.
Picturehouse Entertainment has previously handled the UK and international distribution of the live broadcast of Kenneth Branagh's The Winter's Tale – which took the number-one spot at the UK box office on the night of its live broadcast – the first of a trio of productions from Branagh's theatre company's Plays at the Garrick season.
Marc Allenby, director of distribution at Picturehouse, said: "We will continue to raise the profile of the Royal Opera House, bringing world-class productions of opera and ballet to audiences around the world."
Alex Beard, chief executive of ROH, added: "It's been wonderful to see the international distribution of our ROH Live Cinema develop over the past few years, and I'm delighted that Picturehouse Entertainment is now coming on board to help us build on the success to date and expand our reach even further."