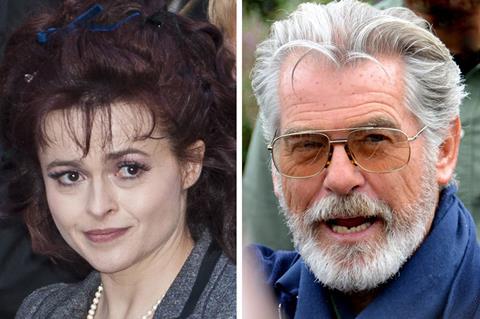 London and Los Angeles-based Cornerstone Films has picked up Polly Steele's Four Letters Of Love, starring Pierce Brosnan and Helena Bonham Carter, and will launch sales at the upcoming European Film Market.
Shooting begins in February in Northern Ireland and the Republic of Ireland.
Based on Niall Williams' novel, the Irish romance follows two young people destined to be together as unexpected life events get in the way.
In addition to Brosnan and Carter, the cast also includes Gabriel Byrne, Normal People's Fionn O'Shea and Rose Plays Julie's Ann Skelly.
Four Letters Of Love is produced by the UK's Genesius Pictures, AX1 Films and Ireland's Port Pictures production. The film received funding from Northern Ireland Screen.
In Australia and New Zealand, the title is being released by The Reset Collective.