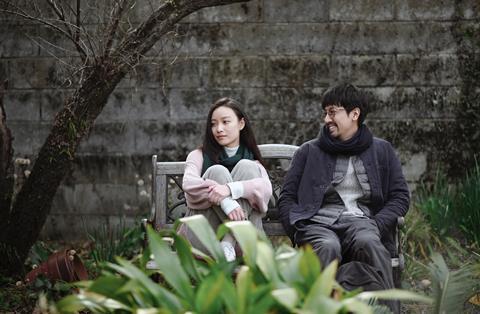 This year's Pingyao International Film Festival (Octobner 12-19) will open with Korean-Chinese director Zhang Lu's Yanagawa and close with Xu Lei's The Great Director.
Starring Ni Ni, Zhang Luyi and Xin Baiqing, Yanagawa revolves around two brothers who travel to Japan in search of the woman they both loved in their youth. The film, which is receiving its world premiere at Busan in the Icons section, is produced by Midnight Blur Films and sold internationally by Hishow Entertainment. The Great Director is described as "a sci-fi short about cinema with directors Jia Zhangke and Ning Hao".
Jia, one of the founders of the festival, stepped down at the end of last year's edition, but rejoined as president earlier this year. Film editor and critic Lin Xudong took the role of artistic director, while former artistic director Marco Mueller, who is now running a cinema research department at Shanghai University, is overseeing the festival's international selection.
Pingyao also unveiled this year's competition sections – Crouching Tigers, for international films, and Hidden Dragons, for Chinese-language films, both of which focus on debut, second and third films from new directors.
Crouching Tigers includes Simon Mesa Soto's Amparo, which premiered in Cannes Critics Week, and Kavich Neang's White Building, which won best actor in the Horizons section of Venice. Hidden Dragons will screen ten films, five of which are world premieres, while Asian premieres include Cannes titles Streetwise and Ripples Of Life (see full list below).
The Galas section of ten films includes titles such as Bassel Ghandour's The Alleys, Erik Matti's On The Job: The Missing 8, which won best actor in the main competition at Venice, and Semih Kaplanoglu's Commitment Hasan. Director and screenwriter Ding Yinnan and Hong Kong filmmaker Tsui Hark will both be the subject of tributes.
The festival's industry programmes include Work-in-Progress Lab Screenings (WIP), Pingyao Project Promotion (PPP) and Pingyao Series Promotion (PSP).
CROUCHING TIGERS:
Amparo (Colombia, Sweden, Qatar) – dir: Simon Mesa Soto
As Far As I Can Walk (Serbia, Luxembourg, France, Bulgaria, Lithuania) – dir: Strahinja Banović
Feathers (France, Egypt, Netherlands, Greece) – dir: Omar El Zohairy
Mama, I'm Home (Russia) – dir: Vladimir Bitokov
Pedro (India) – dir: Natesh Hegde
Playground (Belgium) – dir: Laura Wandel
Prayers For The Stolen (Mexico, Germany, Brazil, Qatar) – dir: Tatiana Huezo
Rehana (Bangladesh, Singapore, Qatar) – dir: Abdullah Mohammad Saad
The Tale Of King Crab (Italy, Argentina, France) – dir: Alessio Rigo de Righi & Matteo Zoppis
What Do We See When We Look At The Sky? (Germany, Georgia) – dir: Alexandre Koberidze
Whether The Weather Is Fine (Philippines, France, Singapore, Indonesia, Germany, Qatar) – dir: Carlo Francisco Manatad
White Building (Cambodia, France) – dir: Kavich Neang
HIDDEN DRAGONS:
Grateful To Have You – dir: Jia Su
Journey To The West – dir: Kong Dashan
Karma – dir: Zheng Peike
The Last Post – dir: Tu Men
Lost In Summer – dir: Sun Liang
Minibus Driver – dir: Dong Chunze
Ripples Of Life – dir: Wei Shujun
Streetwise (Gaey Wa'r) – dir: Na Jiazuo
Summer Sonatina – dir: Yan Hai
Venus By Water – dir: Wang Lin