Pulitzer Prize-winning playwright and actor who suffered from ALS died at his home.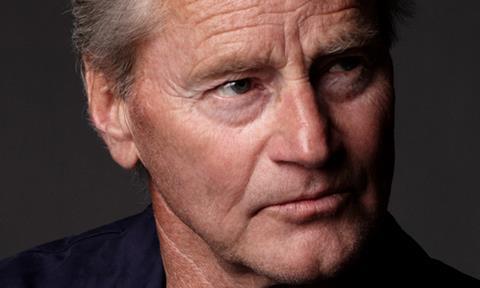 Pulitzer Prize-winning playwright and Oscar-nominated actor Sam Shepard has died from ALS. He was 73.
Shepard died on July 27 at his home in Kentucky surrounded by family. "The family requests privacy at this difficult time," Chris Boneau, the spokesman for the family, said.
Shephard won the Pulitzer Prize in 1979 for his play Buried Child and received a best supporting actor Oscar nomination for his role as Chuck Yeager in The Right Stuff.
His final on-screen appearance came in 2015 on the Netflix drama Bloodline. As an actor his screen credits include Days Of Heaven, Resurrection, Frances, Country, Fool For Love, Crimes Of The Heart, Baby Boom, Steel Magnolias, Bright Angel, Defenseless, Hamlet, The Notebook, Black Hawk Down, The Assassination Of Jesse James By The Coward Robert Ford, Brothers, Mud, August: Osage County, Cold in July, Midnight Special, In Dubious Battle, and You Were Never Here.
As a playwright, Shepard's first New York plays, Cowboys and The Rock Garden, were produced in 1963.
Eleven of his plays won Obie Awards including Chicago and Icarus's Mother, Red Cross and La Turista, Forensic And The Navigators and Melodrama Play, The Tooth Of Crime, Action, and Curse Of The Starving Class.
True West and Fool For Love were both nominated for the Pulitzer Prize, Fool for Love went on to receive the Obie for best play as well as for direction.
Shepard's final play, A Particle Of Dread, premiered in 2014 at Signature Theatre in New York City.
Shepard wrote the screenplays for Michelangelo Antonioni's Zabriskie Point, Wim Wenders' Paris, Texas, and Robert Altman's Fool For Love, a film version of his play of the same title. As a writer-director, he filmed Far North and Silent Tongue in 1988 and 1992, respectively.
Shepard was inducted into the American Academy of Arts and Letters in 1986 and received the Gold Medal for Drama from the Academy in 1992.
In 1994, he was inducted into the Theatre Hall of Fame. In 2009 he received the PEN/Laura Pels International Foundation for Theatre Award as a master American dramatist.
Shepard is survived by his children, Jesse, Hannah and Walker Shepard, and his sisters, Sandy and Roxanne Rogers.
Funeral arrangements remain private and plans for a public memorial have not yet been determined.