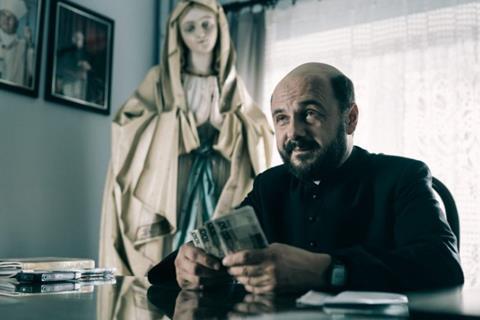 The Polish Film Institute (PFI) has approved and will administrate a 30% cash rebate for incoming film, TV, documentary and animation productions that shoot in Poland from January 2019.
To qualify for the rebate, international producers will be required to work with a local partner and spend at least $1m in Poland for a feature film that is co-produced locally, $540,000 if the feature project is set up as a service production and works wtih a Polish line producer rather than co-producer, and $400,000 per episode for TV projects. The rebate is capped at $4m per project.
The PFI has an annual fund of $54m for the incentive which aims to make the territory internationally competitive with its regional neighbours including the Czech Republic and Hungary. They presently offer rebates of 20% and 30% respectively. Recent productions to shoot in the Czech Republic include Amazon Studios' Carnival Row and Bavaria Fiction's Das Boot, while Hungary has hosted projects including 20th Century Fox's Red Sparrow and Imagine Entertainment's The Spy Who Dumped Me.
However, both of those territories boast world-class studio facilities which is not yet something Poland can offer.
Local success
Poland has a thriving local industry where local films such as Wojciech Smarzowski's The Clergy, are widely supported by local audiences. The Clergy is a controversial drama about sexual abuse in the Roman Catholic church and has garnered 4m admissions since opening on September 28, the first Polish film to do so since Jerzy Kawalerowicz's historical Quo Vadis in 2001.
At an arthouse level, Pawel Pawlikowski's Cold War, which shot entirely in Poland, won the best director prize at Cannes in May and is a frontrunner to score a nomination in the best foreign- language Oscar category this year.