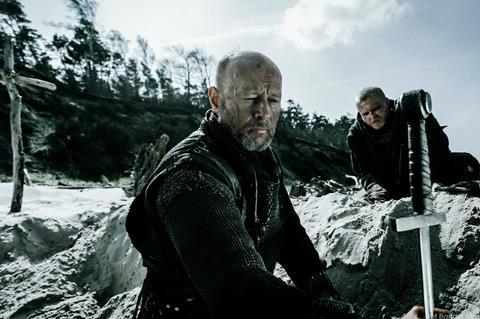 New films by Bartosz Konopka, Jan Komasa and Leszek Dawid are among the line-up of 25 completed films, works in progress and projects to be presented at the sixth edition of the Polish Days (July 30 - August 1) during the New Horizons International Film Festival in Wroclaw, Poland.
Konopka's The Mute, which was presented as a work in progress at last year's Polish Days, is among five completed films being shown in closed industry screenings to international sales agents, distributors, film funders and festival programmers.
The further completed productions are Jagoda Szelc's Monument, Lukasz Grzegorzek's A Coach's Daughter, Wojciech Pustola's White Cube and Agnieszka Polska's Hurrah, We Are Still Alive.
The works- in -progress showcase of nine titles includes films which had been pitched as projects a year ago in Wroclaw including Jan Komasa's Corpus Christi, Borys Lankosz's Dark, Almost Night, and Michal Szczesniak's Fisheye. They are now looking for sales agents and festival slots.
Eleven new projects will be pitched to over 200 international and Polish professionals by filmmakers including Leszek Dawid (Broad Peak), the husband and wife team Anka and Wilhelm Sasnal (It Was Nowhere), and Agnieszka Zwiefka (Patagonia).
Projects presented at different stages of production during the past five editions of New Horizons' Polish Days have included Agnieszka Holland's Spoor, Piotr Domalewski's Silent Night, Pawel Maslona's Panic Attack!, Jan P Matuszynski's The Last Family and Joanna Kos-Krauze and Krzysztof Krause's The Birds Are Singing In Kigali.