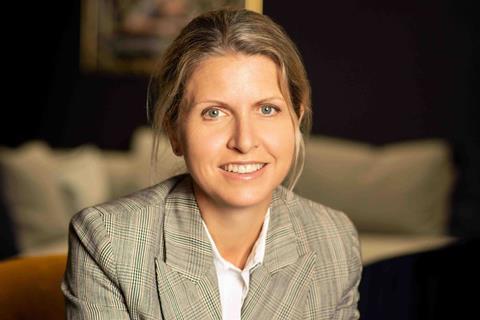 Incoming WarnerMedia UK & Ireland country manager Polly Cochrane has appointed a six-person leadership team for the region, with John Stanley set to depart the company after 14 years.
Stanley has headed up the brand's home entertainment offering in the UK and Ireland, Spain and the Nordic region since 2006. He is ending day-to-day management responsibilities at the end of November 2020, and staying on a series of transition projects until June 2021.
The members of the new leadership team are: Alison Morris, Neil Marshall, Rachel Wakley, Alex Lewis, Allan Stenhouse and Charlie Cubbon.
Morris will lead a newly-formed TV and digital distribution group, including home video digital distribution. This group will also include Turner Affiliate and Ad Sales, for which Morris will work alongside respective leaders Riccardo Donato and Andrew Mallandaine.
Marshall will continue to head up theatrical film distribution, and will take on local film production supported by Patrick Stafford. He will also assume oversight for all Ireland operations.
Consumer products and experiences head Rachel Wakley is expanding her remit to include physical video and physical and digital games sales.
Lewis will continue to lead film and games marketing, having recently added digital and data strategy and media and brand partnerships to her remit. She will now oversee the marketing of WarnerMedia UK and Ireland's film catalogue in addition to existing responsibilities for new releases.
Stenhouse will continue to lead TV marketing, having recently taken on Turner and HBO Home Video marketing and TV distribution support.
Lewis and Stenhouse will continue to jointly oversee creative services and franchise management.
Cubbon will lead on commercial development for UK-Ireland, and will oversee a newly-formed central commercial planning team as well as the long-term strategy on games. He will continue to oversee supply chain.
Cochrane was promoted to country manager last month, replacing the outgoing Josh Berger from December.