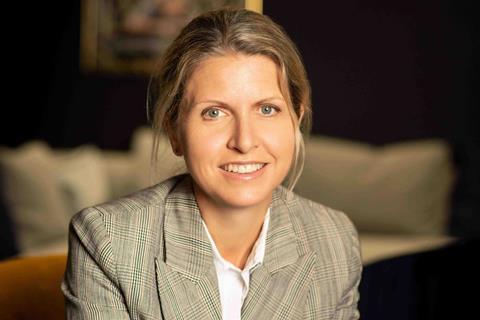 WarnerMedia has promoted Polly Cochrane to country manager for WarnerMedia UK and Ireland, succeeding Josh Berger who is stepping down in December.
In her new role, Cochrane will oversee all commercial and group marketing activity in the region, reporting to Priya Dogra, who was recently appointed head of WarnerMedia EMEA and Asia (excluding China).
Cochrane has worked at what is now called WarnerMedia for 11 years, most recently as executive vice president and group marketing director for Warner Bros UK and Ireland as well as chief marketing officer of the Harry Potter Global Franchise Development.
She was previously director of marketing at Channel 4, spending 11 years at the UK broadcaster, and prior to that was head of advertising and promotions for the launch of Channel 5.
Her new WarnerMedia remit will cover theatrical distribution, content licensing, home entertainment, consumer products, and ad sales and affiliate distribution for the WarnerMedia channels, working closely with her counterparts in the US and across Europe.
Cochrane's colleagues on the WarnerMedia EMEA leadership team include recently promoted fellow country managers Iris Knobloch (France, Benelux, Germany, Austria and Switzerland), Barbara Salabè (Italy) and Pierre Branco (CEE, Nordics, the Middle East, Turkey and Africa) who is also head of affiliate and ad sales for EMEA.
The announcement came shortly after it was revealed that Berger would be stepping down as president and managing director of Warner Bros UK, Ireland and Spain and president of Harry Potter Global Franchise Development.
Berger, who has spent more than 30 years at the studio, will leave in December but remain as an advisor to senior management until mid-2021.
The reorganisation follows an announcement in August that WarnerMedia was to bring the international operations of Warner Bros, HBO and Turner under one leadership for the first time, with Gerhard Zeiler, to whom Dogra reports, named as head of WarnerMedia International.