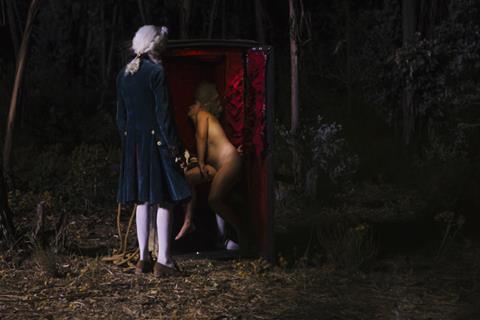 Prolific Portuguese production outfit Rosa Filmes, one of the producers on Albert Serra's Un Certain Regard selection Liberté, is preparing a raft of new features, including new films with Serra, Filipino filmmaker Lav Diaz (also a Cannes regular) and The Inbetweeners producer Christopher Young.
This activity comes as Portugal's production incentive (a cash rebate system worth up to 30%) is making the country significantly more attractive as a coproduction partner. Since the start of 2018, the new rebate has made €36m available for production.
The Diaz project, which has the working title Magellan, will be shot entirely in Portugal and will turn the traditional story about colonial explorers on its head. The film will be told from the point of view of the "discovered", a group of Filipinos who travel to Portugal to trace Portuguese explorer Ferdinand Magellan's origins in the north of Portugal.
"Lav's idea is to reverse the look between the coloniser and the empire," Rosa Filmes founder Joaquim Sapinho said of the project, which is in advanced development.
Serra's next project with Rosa Filmes, I Am An Artist, is billed as "a provocative view on the art world". Rosa Filmes's relationship with leading Catalan filmmaker Serra stretches back to The Death of Louis XIV (2016), which the company also co-produced.
On Liberté, Sapinho was a producer alongside Serra and Pierre-Olivier Bardet. In advance of the film's Cannes premiere, Sophie Dulac has already boarded as French distributor.
Films Boutique will have talks with Serra's team during Cannes about handling international rights on the project.
Saphino, who founded Rosa Filmes in the mid-1990s, also confirmed that Rosa Filmes will be co-producing Vitor Gonçalve's next feature The Owl's Journey with Scottish producer Young's Young Films (the outfit behind runaway UK comedy hit The Inbetweeners).
Alongside its projects with established auteurs, Rosa Filmes is also working with younger directors, including debut features from Mónica Baptista – The Consumed, about a young woman trying to resolve several dilemmas in her life – and Leonardo Sette from Brazil. The latter's debut, Isolar, follows a group of researchers who get lost in Amazonia while searching for an isolated tribe and is a co-production between Kleber Mendonça Filho's company Cinemascópio, Rosa Filmes and Capricci from France, with Arte providing some of the financing. The film is due to shoot this summer in Amazonia.
Rosa Filmes is also co-producing a new feature from Argentinean director Martin Rejtman, La Pratica, which will shoot this year and which Sapinho describes as a "Lubitschean comedy" about the South American obsession with yoga. Production partners include Buenos Aires-based La Union de Los Rios and Pandora Films in Germany.
The company is also producing a new documentary from Manuel Mozos (Behind These Walls) about the censorship of cinema during the years of the Portuguese dictator, Salazar.
A prominent teacher as well as a producer and director, Saphino is himself in post-production on an essay film exploring intimacy and time. He has been shooting the film for the last 20 years, and part of it featured in the installation he put on with Palme D'Or winner Apichatpong Weeresethakul in 2017 for the opening of the new contemporary art museum in Lisbon, MAAT.