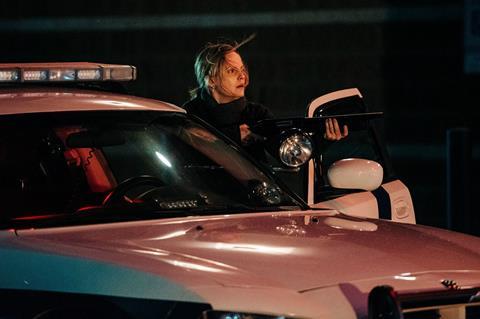 Los Angeles-based Premiere Entertainment Group will launch worldwide sales at the EFM in Berlin next week on in-house production and Mena Suvari thriller Locked In after shooting wrapped in Pennsylvania.
Separately, the company has licensed a raft of territories on Luke Goss thriller Legacy, including a US deal with ITN Distribution.
Premiere plans to show exclusive footage at the market on Locked In, which also stars Jeff Fahey, Jasper Polish, Costas Mandylor, Manny Perez, and Bruno Bichir.
Carlos V. Gutierrez makes his feature film directorial debut from his original screenplay about a single mother (Suvari) who must protect her daughter (Polish) and herself during a heist at a high-tech storage facility.
Elias Axume produced for Premiere Entertainment. Michael Brown, Chris Maher, and Carlos Rincon serve as executive producers. Matthew Helderman and Luke Taylor are also on board as executive producers for BondIt Media Capital, who provided financing.
Meanwhile buyers have snapped up rights to Legacy, in which Goss plays an agent dispatched to protect a man and his adopted teenage son on a hunting trip in the wilderness. Louis Mandylor and Roberto 'Sanz' Sanchez also star and R. Ellis Frazier directed from a screenplay by Robert Orr.
Deals have closed for Spain (Flins & Piniculas), Italy (Minerva), UK (The Movie Partnership), Germany (Lighthouse), Greece (Tanweer), Portugal and Eastern Europe (Daro), CIS (SPI), Southeast Asia (Fox), China (Huala), South Korea (Storm), Indonesia (Falcon), Malaysia (Suraya), New Zealand (Sky), and the Middle East (Eagle).
ITN Distribution plans a US summer release on digital and VOD platforms. Axume produced for Premiere Entertainment, with Stuart Alson serving as executive producer. Sharp House provided financing. Premiere previously licensed Goss thriller Your Move to ITN.