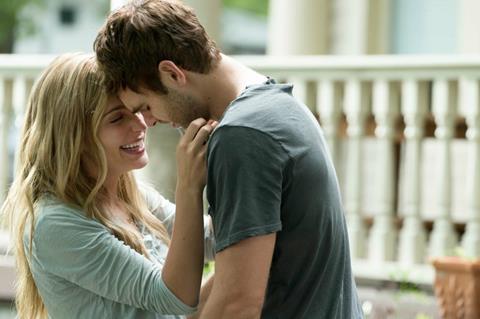 LA-based Premiere Entertainment Group has acquired international rights heading into the EFM to LD Entertainment's music romance Forever My Girl.
Bethany Ashton Wolf wrote and directed the story of a country pop star who returns to his Louisiana hometown where he encounters the woman he left at the altar eight years prior.
Mickey Liddell, Pete Shilaimon, and Jennifer Monroe of LD Entertainment produced Forever My Girl, which stars Alex Roe, Jessica Rothe, and Abby Ryder Fortson.
Wolf adapted the screenplay from Heidi McLaughlin's novel of the same name. Roadside Attractions released the film in the US on January 19 and since then it has grossed $12.6m after three weekends.
"We are overwhelmed by the terrific response to the film from a domestic audience," Liddell said. "We are looking forward to working with Premiere Entertainment to bring this crowd-pleaser to audiences around the world."
"We are thrilled to be teaming up with LD Entertainment," Premiere's vice-president of development Carlos Rincon said. "We have long been fans of their work and Forever My Girl is no exception."
Rincon and Premiere CEO Elias Axume negotiated the deal with LD Entertainment.