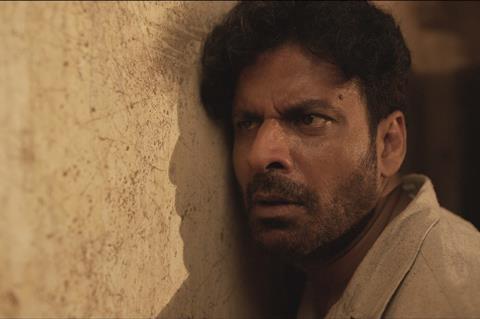 Paris-based sales company Premium Films has picked up international rights to Dipesh Jain's In The Shadows, which is screening at Busan International Film Festival (BIFF) in the 'A Window On Asian Cinema' section.
Starring Manoj Bajpayee, the psychological drama follows a man living within old Delhi's city walls who obsesses over the people he watches on hidden cameras, and a boy he fears is in danger. The debut feature has also been nominated for BIFF's Kim Jiseok Award.
"We loved the film and at Premium dedicate ourselves to emerging talents such as Dipesh," said Premium Films sales and acquisitions executive Leslie Saussereau. "It's important that debut or second features find their place in the international market, but it's also challenging, so we want to be creative about the way we distribute the film."
In The Shadows was produced by UK-Indian production house Exstant Motion Pictures, founded by Shuchi Jain, and German producer Lena Vurma's Dragonfly Films. It was selected for the Works-in-Progress Lab at India's Film Bazaar in 2016.
Initially a short films specialist, Premium Films moved into international sales of feature films in 2012. The company has handled titles such as Noaz Deshe's White Shadow, which won the Lion of the Future award in Venice in 2013; Dechen Roder's Honeygiver Among The Dogs (2016); and Andrea Magnani's Easy, which screened at Locarno this year.