The UK's Camilla Deakin, Ireland's Kathryn Kennedy and Germany's Amir Hamz are among those selected.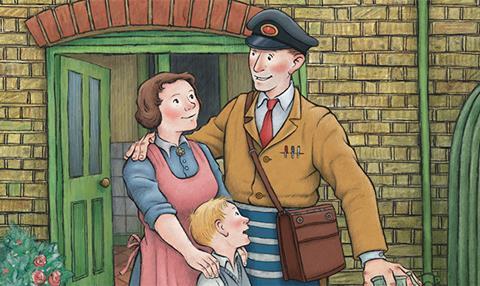 The 24 participants of the 2016 Producers Lab Toronto have been unveiled.
The selected producers include Camilla Deakin from the UK, who is currently in post-production on the Jim Broadbent and Brenda Blethyn-voiced animation feature Ethel And Ernest [pictured].
Kathryn Kennedy from Ireland also makes the cut, having produced 2015 drama My Name Is Emily starring Evanna Lynch and Michael Smiley.
Also participating is Germany's Amir Hamz - who produced surreal drama Der Nachtmahr, which played at Toronto last year - and France's Hélène Cases, who was a Producer On The Move in 2012 and has feature credits including 2014 Venice-winning The Last Hammer Blow and 2010 César-nominated Angel & Tony.
Now in its seventh year, the initiative for emerging producers is run by European Film Promotion in collaboration with Ontario Media Development Corporation and Toronto International Film Festival (TIFF).
Taking place September 6-9 at this year's TIFF, the participants will take part in various sessions on funding and co-production possibilities, networking events and one-to-one meetings.
The Producers Lab is supported by Creative Europe's MEDIA programme in association with Screen Australia, the New Zealand Film Commission, the participating EFP member organisations, Eurimages, and Telefilm Canada.
Previous projects developed through the initiative include Ireland-Canada co-pro Unless, which was produced by 2011 participant Tristan Orpen Lynch and premieres as a Special Presentation at Toronto this year.
Producers Lab Toronto 2016
Europe participants:
Hélène Cases, Lionceau Films (France)
Camilla Deakin, Lupus Films (UK)
Mira Fornay, Mirafox s.r.o. (Slovakia)
Amir Hamz, Bon Voyage Films (Germany)
Anna Jancsó, Librecine (Hungary)
Anita Juka, 4 Film (Croatia)
Kathryn Kennedy, Kennedy Films (Ireland)
Katrin Kissa, Homeless Bob Production (Estonia)
Petter Lindblad, Snowcloud Films (Sweden)
Christof Neracher, Hugofilm Productions (Switzerland)
Canada, Australia and New Zealand participants:
Coral Aiken, Aiken Heart Films
Katie Bird Nolan, Babe Nation Creations
Tara Boire, boomerang films
Tim Doiron, Wango Films
Borga Dorter, Gearshift Films
Nicole Hilliard-Forde, Motel Pictures Inc.
Kim McCraw, micro_scope
Thomas Michael, Fella Films
Paul Scherzer, Six Island Productions
Glen Wood, Viddywell Films
Tania Chambers, Feisty Dame Productions (Australia)
Alex White, Whitefalk Films (Australia)
Fraser Brown, FB Pictures (New Zealand)
Nadia Maxwell, Overactive Imagination (New Zealand)