EXCLUSIVE: Company is screening footage of new film Samson at Cannes.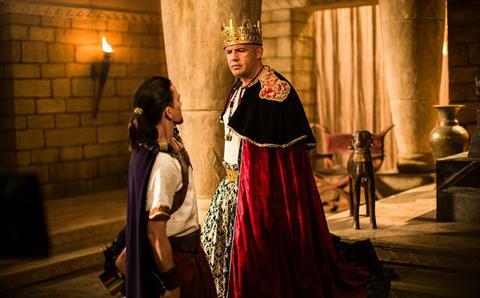 Faith-based Pure Flix has closed a raft of sales on current box office hit The Case For Christ and screens the film along with early footage from Samson.
The Case For Christ has grossed more than $14m in North America since it opened last month and screens tomorrow (May 19) and again on Sunday (May 21).
Ron Gell, vice-president of international sales for Pure Flix/Quality Flix, has closed deals in the UK (Kaleidescope), Australia (Crossroads), Germany (Great Movies), Latin America (California Filmes), Poland (Rafael Films), Philippines (Rafaella Films), South Korea (CBS), and Africa (CMD). Output partner Mongrel will distribute in Canada.
Mike Vogel, Erika Christensen, L. Scott Caldwell, Faye Dunaway, and Robert Forster star in the adaptation of Lee Strobel's bestseller about an atheist reporter who sets out to debunk Christianity as a cult.
Gell will also show footage on Saturday and Monday from Samson [pictured], which is currently in production in South Africa and set for wide release in the winter.
Taylor James, Billy Zane, Rutger Hauer, Lindsay Wagner and Caitlin Leahy star in the Biblical story of a child born with supernatural strength who grows up to lead his people out of oppression.
The slate includes 2016's $20m North American hit God's Not Dead 2.