Russian punk rock protest group to preview latest film and take to the stage at IFFR.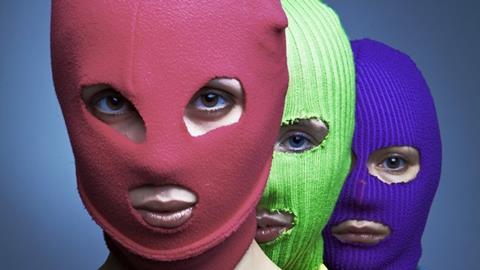 International Film Festival Rotterdam (Jan 21 – Feb 1) is to host Russian political activists Pussy Riot next week.
Two members of the punk rock group, Nadya Tolokonikova and Masha Alyokhina, will talk to IFFR Late Night host Tom Barman about their ideals, action and future plans. Translator and Pussy Riot member Petya Verzilov will join the conversation, which will take place at 1pm on Jan 28 at the Oude Luxor Theatre.
Tolokonikova and Alyokhina were two out of three members of Pussy Riot who were imprisoned in 2012 after staging a performance in Moscow's Cathedral of Christ the Saviour, protesting the re-election of President Putin and the links between church and state in Russia. Sentenced to two years in a prison camp, they were released in December 2013.
In Rotterdam, IFFR will screen the first part of documentary Pussy Versus Putin, about the battle of the feminist and political group against Putin as documented by film collective Gogol's Wives.
The film shows the activists planning their meetings, actions and performances as well as footage of them behind bars, awaiting their trial in court.
The screening will immediately precede live shows by Russian bands Scofferlane and Jack Wood with an introduction by Tolokonikova and Alyokhina.
Pussy Riot on Stage will also include 30-minutes of never-before-screened footage from Pussy versus Putin part 2.
The special event will form part of IFFR strand Signals: What the F?! and Signals: Everyday Propaganda.