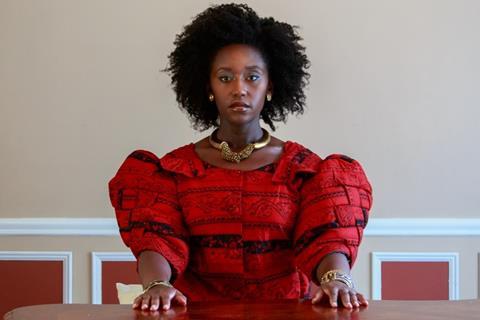 The UK's Bohemia Media has picked up UK rights to Nana Mensah's Tribeca premiere Queen Of Glory from Magnolia Pictures, to be released theatrically in the third quarter of 2022.
Queen Of Glory is the debut feature from writer-director Mensah, who also stars in the lead role of Sarah — a Ghanaian-American woman who decides to abandon her Ivy League doctoral programme in New York to follow her married lover to Ohio, only for her mother's sudden death to upend her plans. It is produced by Jamund Washington, Kelley Robins Hicks, Baff Akoto and Anya Migdal.
Bohemia has also picked up Jay Bedwani's documentary Donna, with a theatrical release planned for the second quarter of 2022. It is produced by Dewi Gregory and follows artist and trans activist Donna Personna, who has been given a creative opportunity to help make LGBTQ+ history.
The UK producer-distributor has also picked up a raft of titles to release on its streaming platform, Bohemia Euphoria. They include Karen Cinorre's Mayday, drag artist documenary Maisie, SXSW premiere When Claude Got Shot, and Van Maximilian Carlson's Princess Of The Row.