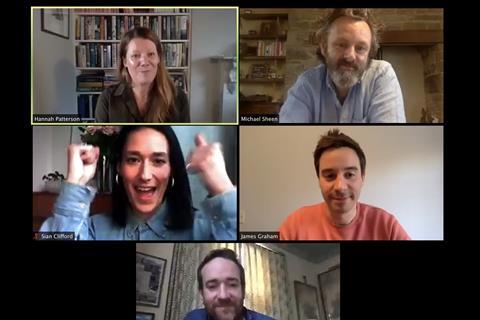 The cast and writer of ITV's hit UK drama Quiz have addressed launching their three-part drama during the coronavirus pandemic, saying "the desire to connect with people is very strong".
The show tells the true 2001 story of Charles Ingram, a major in the British army who won the top £1m prize on UK gameshow Who Wants To Be A Millionaire?, only for his win to become embroiled in controversy and an eventual court case due to a cheating scandal.
The series is adapted by James Graham from his 2017 play of the same name, itself based on Bob Woffinden and James Plaskett's book Bad Show: The Quiz, The Cough, The Millionaire Major. Stephen Frears (The Queen, Florence Foster Jenkins) directs, with The Crown producers Left Bank Pictures producing.
Graham and cast members Matthew Macfadyen, Sian Clifford and Michael Sheen took part in a webinar hosted by Bafta on Tuesday, April 14 to discuss the show, which aired on consecutive nights from April 13-15 in the UK.
"It's a very weird thing to show a television drama when you're stuck in isolation on your own, to the world. But it's also very privileged as well," said Graham.
"The main focus of everybody is being safe – there's nothing more important than human life. The desire to connect with people is very strong."
"First and foremost, before being a creative person you're a member of the community," said Sheen. "To be aware of how differently this crisis affects different people within the community; having the privilege to have a platform and a voice, being able to speak out a little bit and voice people's concerns – that's come first for me."
Clifford, whose breakthrough role came in Phoebe Waller-Bridge's hit TV comedy Fleabag, echoed Graham's words about the privilege of showing Quiz, adding, "I feel really lucky to be in something and have something really glorious to shout about. I feel like social media is really coming into its own. I'm really enjoying that feeling of connection and community."
Actors during shutdown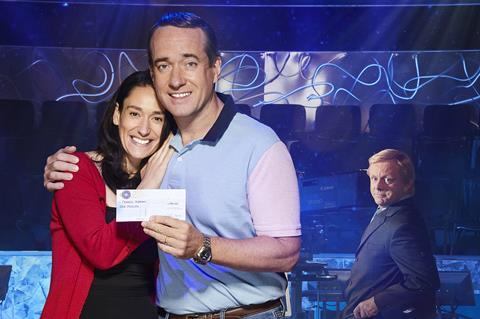 "In terms of being creative, I get half-ideas for things all the time," said Sheen of the extent to which he has been able to work during the coronavirus shutdown.
"I think, 'With all this time, I should be able to write all those scripts.' And – no, I've done nothing," he joked. "I'm really glad [Quiz] is on – it sort of makes me feel I'm a creative person."
Macfadyen, who plays Ingram in the show, said, "As far as work goes we're all in the same boat, we're waiting to see what happens."
He added that he is "due to go and do another series in the States" of HBO's Succession, but "that's just on pause" at the moment.
"I'm not really thinking about work," said Clifford. "We've got to look after people that are more vulnerable than us. No-one knows where it will end up and what it means for our industry. Everything that I had lined up is postponed and might not even happen. We've just got to see. The most important thing is that we get through it."
"I'm more worried about the future, and for our industry, and particularly the theatre, which I think will suffer greatly," added Graham. "I get people messaging me all the time saying, 'As a writer, you must be getting loads done, aren't you?'." Like Sheen, he said that has not been the case, adding, "I feel horrible, I feel so ashamed – the world is so distracting at the moment."
Quiz proved a critical and ratings hit for ITV, with 5.3m UK viewers watching the first episode, rising to 5.4m for the second and 5.8m for last night's final instalment, making it the highest-rated show in the 9pm slot.