EXCLUSIVE: David Hare script to be produced by Philomena producer and BBC Films.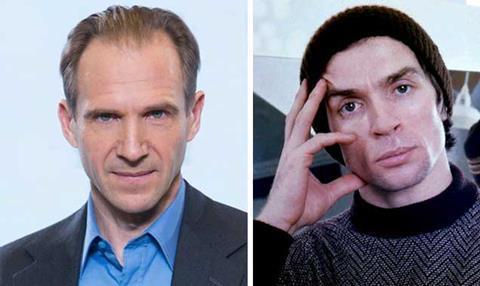 Ralph Fiennes is to direct a feature drama about iconic Russian ballet dancer Rudolf Nureyev.
The as-yet-untitled drama is being written by acclaimed British playwright and screenwriter David Hare, who collaborated with Fiennes on 2008 Oscar-winner The Reader, which was Hare's last feature.
Philomena producer Gabrielle Tana – who previously collaborated with Fiennes on The Invisible Woman, Coriolanus and The Duchess - is on board to produce the feature, which is being developed with BBC Films and is set to be co-produced by former Pathe executive Francois Ivernel.
While plot details are being kept under wraps, the film is understood not to be a biopic but instead charts a specific incident in the life of the celebrated dancer who defected from the Soviet Union to the West in 1961, despite KGB efforts to stop him.
The volatile former Royal Ballet star, whose stage partners included Margot Fonteyn and Yvette Chauviré, died aged 53 after contracting HIV.
Project details were confirmed to ScreenDaily by the production, which is looking to shoot in late 2016 and has secured rights to Julie Kavangh's acclaimed biography of the dancer Nureyev: The Life, which was authorised by the Nureyev Foundation.
The film has been a long-time passion project of producer Tana, who is separately making a film about ballet prodigy Sergei Polunin.
Fiennes, who is understood not be in contention to play Nureyev, is currently in production on the next James Bond film Spectre and will next year star in David Hare's adaptation of Henrik Ibsen play The Master Builder at London theatre The Old Vic.
Hare is also currently writing courtroom drama Denial about the legal battle between Holocaust denier David Irving and Deborah E. Lipstadt.