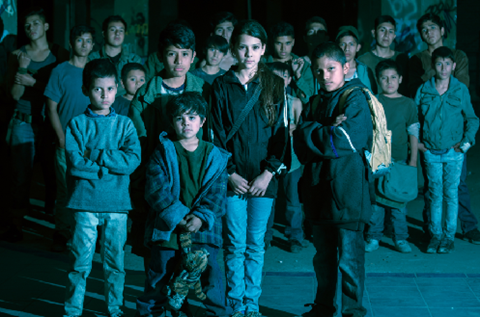 Genre specialist Raven Banner has reported a flurry of deals following Toronto International Film Festival on Issa Lopez's dark Mexican fairy tale Tigers Are Not Afraid.
The film received its world premiere at Fantastic Fest, and has played in more than 50 festivals around the world.
Toronto-based Raven Banner closed deals in Japan (Zazie), Middle East (Falcon), France (Karma), Spain (Tukurifilms), South Korea (Lumix), Taiwan (Moviecloud), Benelux (Film Events), Scandinavia (Njuta), former Yugoslavia (Blitz), and Greece (Seven Films).
Shudder acquired Tigers Are Not Afraid for North America, the UK, Germany, Australia and New Zealand, and the film is currently in theatrical release in the US.
The story centres on five children who battle to survive the daily violence of the drug cartels that surrounds them. Filmadora Nacional and Peligrosa produced, and the cast includes Paola Lara, Juan Ramón López, and Hanssel Casillas.