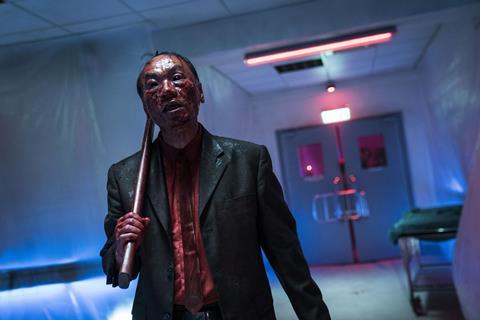 Toronto-based genre specialist Raven Banner has added Taiwanese action horror The Sadness, and documentaries Wolfman's Got Nards, and Clapboard Jungle to its EFM sales slate.
Rob Jabbaz's The Sadness (pictured) centres on a young couple that must survive a virus outbreak that drives people to follow their darkest impulses. Regina Lei and Berant Zhu star.
Raven Banner's Michael Da Silva, James Fler and Michael Paszt negotiated the deal with Jabbaz on behalf of Machi Xcelsior Studios.
"The Sadness is one of the most intense genre flicks ever to come out of Taiwan," said Da Silva . "We can't wait to introduce Rob's film to the market."
Andre Gower's Wolfman's Got Nards explores the phenomenon of the 1987 cult classic Monster Squad, while Justin McConnell's Clapboard Jungle follows five years in the life of an independent filmmaker.