EXCLUSIVE: Film is set to premiere at Tribeca this weekend.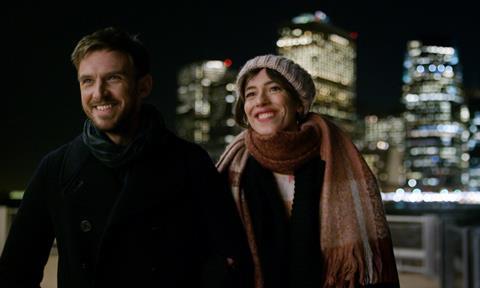 UK based sales outfit Film Constellation has inked several deals on its Rebecca Hall and Dan Stevens-starring romantic comedy Permission.
TF1 Studio has picked up France distribution rights, while the film has also gone to Portugal (Outsider), Turkey (Bir Films) and Middle East (Falcon Films).
Deals were previously struck for South Korea (SYcomad) and China (Red Appolo) at Hong Kong Filmart.
Beauty And The Beast actor Stevens stars alongside Christine and The Prestige actor Rebecca Hall, who will also be seen in Oren Moverman's The Dinner this year.
The film, which premieres at Tribeca on Saturday (April 22) and will screen in the market at Cannes next month, follows a couple who decide to try dating other people before they commit to spending the rest of their lives together.
The cast also features Gina Gershon, Francois Arnaud, Morgan Spector, David Joseph Craig, Sarah Steele, Raul Castillo and Jason Sudeikis.
Brian Crano directed from his own screenplay. Producers are Margot Hand, Giri Tharan, Joshua Thurston and Rebecca Hall. Erika Hampson, David Gendron, Michael Klein and Crano are exec producers.
Deals for the UK and further territories are also nearing completion, Screen understands.
Film Constellation founder Fabien Westerhoff commented: "Distributors immediately responded to Brian Crano's refreshingly subversive and feminist take on love and commitment. We are delighted to work with our friends at TF1 and leading distributors across the world."
WME is handling North American rights.
Film Constellation's slate also includes London-set musical Been So Long, a BFI and Film4 co-production to be introduced at Cannes; comedy-horror Double Date, which is currently completing post-production; David Lynch event documentary The Art Life; and SXSW Scandinavian horror Lake Bodom.