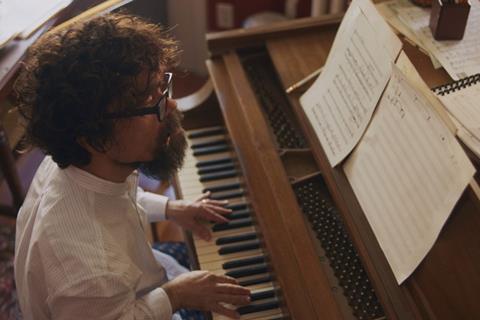 Rebecca Miller's US romantic comedy She Came To Me will open the 2023 Berlin Film Festival on February 16.
The world premiere of the film will play out of competition as a Berlinale Special Gala at the Berlinale Palast.
Written and directed by Miller, She Came To Me is set in New York City, and follows a composer with writer's block who, at the behest of his wife, sets out in search of inspiration.
Peter Dinklage and Anne Hathaway play the couple, with Marisa Tomei, Joanna Kulig and Brian d'Arcy James also in the cast.
Protagonist Pictures is handling international sales on the film, with CAA representing North America. Christine Vachon produced the film for her Killer Films, alongside Damon Cardasis, Pamela Koffler, Miller and Len Blavatnik from AI Films.
A statement from Berlinale directors Mariette Rissenbeek and Carlo Chatrian described the film as "an irresistible comedy that builds upon the everyday conflicts of western society."
"The characters, conceived by Rebecca Miller and incarnated by fantastic actors choose to follow the inspiration of the moment instead of being led by societal dictates," said the duo. "Like a pre-code Hollywood film, She Came To Me is a magical ode to the freedom of expression."
Miller previously attended the Berlinale in 2016 with Maggie's Plan in Panorama, and with The Private Lives Of Pippa Lee in Competition in 2009.
The 73rd Berlin Film Festival will run from February 16 to 26; the full line-up will be announced on January 23.