Former Prescience exec [pictured left] will head up Redeeming Features Capital.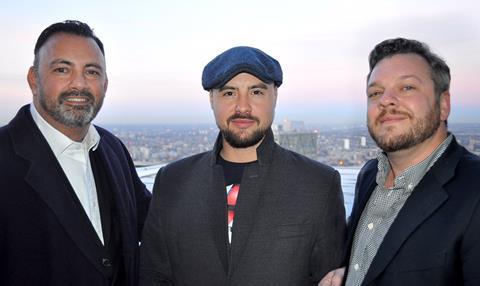 UK company Redeeming Features has hired Lee Vandermolen to head up its financing arm Redeeming Features Capital.
Former Prescience exec Vandermolen has deployed more than $75m in financing across feature and TV projects including Sin City 2, Chef and Kilo 2 Bravo. He will work alongside Redeeming Features principals Nathanael Wiseman and Jezz Vernon, who are attending this week's EFM.
The company launched in 2016 and has been bolstering its team over the last twelve months. It also operates a Scandinavian branch based in Oslo.
In December 2016, Wiseman bought an 80% stake in Port Royal, the production and consultancy venture set up by ex-Metrodome MD Vernon, who joined Redeeming as co-CEO.