The Meyerowitz Stories garners more favourable reaction on day four.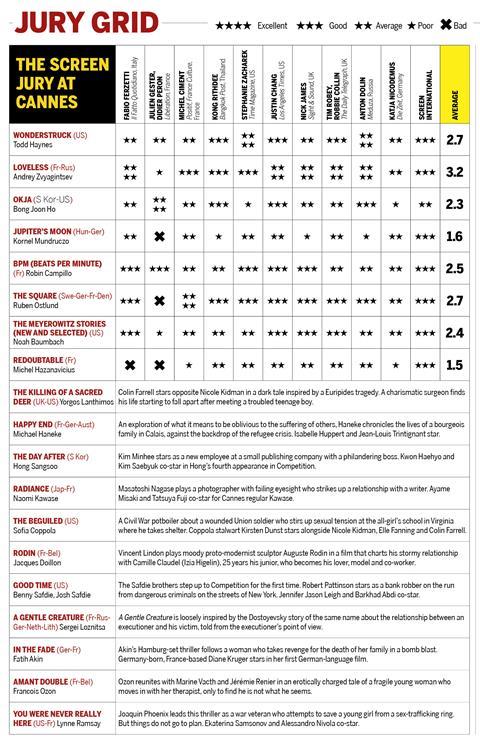 Michel Hazanavicius's Redoubtable struggled to impress Screen's jury of critics on day four of the 2017 Cannes jury grid.
However, Screen's own critic went against the tide, awarding the film three-stars and calling it "dazzlingly executed, hugely enjoyable".
Italy's Fabio Ferzetti, and France's Julien Gester and Didier Peron, gave the film a no-star rating of X. It totalled 1.5, a low so far for this year's grid.
Yesterday's other competition debut was Noah Naumbach's The Meyerowitz Stories (New And Selected), which garnered more favourable responses, including five three-star ratings.
Its total of 2.4 puts its fifth on the list, with Andrey Zvyagintsev's Loveless still out in front on 3.2.
Today's Cannes Competition premieres are Michael Haneke's Happy End and Yorgos Lanthimos's The Killing Of A Sacred Deer.