Shari Redstone and her father Sumner Redstone have called off early talks to combine the companies.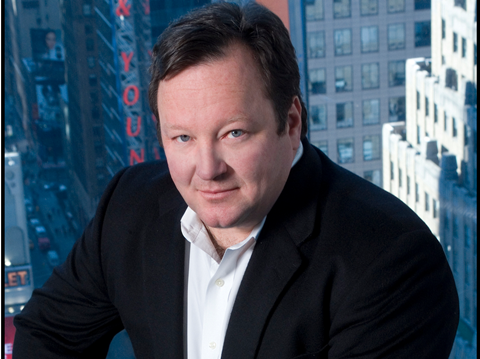 It is understood the Redstones have been encouraged by the early tenure of Bob Bakish (pictured), officially the new Viacom CEO as of Monday who until recently held the position in an interim capacity.
The Redstones sent a letter on Monday to the boards of Viacom and CBS explaining the move.
"Over the past few months, after careful assessment and meetings with the leadership of both companies, we have concluded that this is not the right time to merge the companies," it said.

"Following the management changes that the Viacom Board put in place, we have been very impressed with the forward-looking thinking and strategic plan being pursued under Bob Bakish's leadership."
The decision to keep the companies separate would appear to dovetail with the view of CBS chief Les Moonves, who is understood to have expressed reservations about a merger.
Bakish took over after interim CEO Thomas Dooley stepped in following the departure earlier this year of CEO Philippe P Dauman.
The Redstone family controls roughly 80% of voting stock in CBS and Viacom through National Amusements.