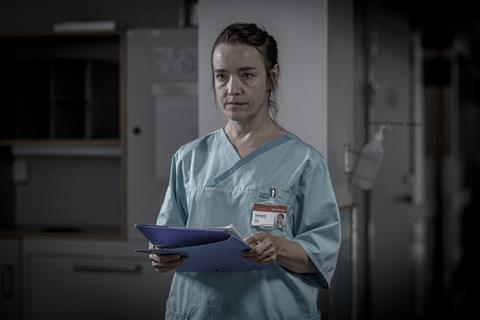 REinvent has sold its Berlinale Series selection Snow Angels (Snöänglar) to ARD Degeto for Germany.
The character-driven, six-part crime drama is created and written by Mette Heeno (Splitting Up Together), directed by Anna Zackrisson (White Wall, The Restaurant) and produced by Georgie Mathew for Sweden's Yellow Bird and Denmark's Happy Ending Film.
The story, set during a cold winter in Stockholm, is about three women — a mother, a policewoman and a child nurse — connected to the case of a missing infant. The cast is led by Josefin Asplund (Vikings), Eva Melander (Border), Maria Rossing (Splitting Up Together) and Ardalan Esmaili (The Charmer).
All five Nordic public broadcasters are on board: SVT (Sweden), DR (Denmark), NRK (Norway), YLE (Finland) and RUV (Iceland).
Sebastian Lückel, head of acquisition and co-production at ARD Degeto, said, "We are very happy and proud that Snow Angels is part of the Berlinale. We tracked this SVT-helmed series from Yellowbird since the early beginning. The emotional gripping scripts from Mette Heeno combine a very compelling crime plot with universal questions that perfectly reflect the times we are living in now and tomorrow."