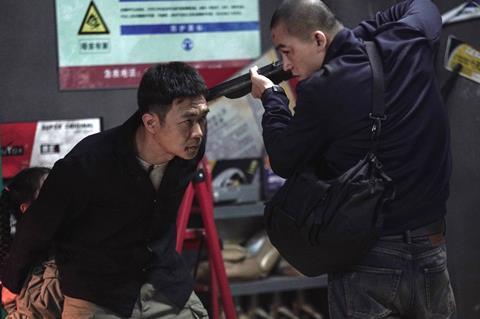 Amsterdam and Beijing-based international sales outfit Fortissimo Films, now backed by China's Hehe Pictures, which is part-owned by Alibaba Pictures, has added a trio of new Chinese projects to its European Film Market (EFM) slate.
It has picked up worldwide rights to Jianyu Gan's crime thriller Vortex, starring Da Peng, which is about the kidnapping of a young girl, and two directorial debuts a drama called The Return by actress-director Hailu Qin, and magical realist story Emile directed by Zihao Liao, about a young teacher who is sacked following an affair with a married man. All three are in post-production.
The relaunched Fortissimo has been headed by general manager Clement Magar since January 2018. Magar was previously general manager of Go Global, the PR subsidiary of IM Global in Beijing. The Amsterdam office is headed by general manager Gabrielle Rozing, while Charlotte Henskens is director of sales, also based in Amsterdam.
The company's wider EFM slate includes Turkish comedy Siren's Call, Ali Aydin's thriller Chronology, Yang Zhang's Macao premiere Up The Mountain, a documentary about the way of life in a remote community, Taiwainese LGBT drama Meili, and Song Wen's Chinese thriller Enigma Of Arrival which premiered at Busan last year.
Fortissimo is also handling sales on Natalya Nazarova's drama The Pencil, produced by Moscow's Salt Studio, which was showcased as a work in progress at the Hong Kong Asia Film Financing Forum (HAF) in 2018. The drama is about a woman who move to be near the prison where her husband has been incarcerated as a political prisoner.
Additionally, Fortissimo is launching a division called Fortissimo PR which will handle the international publicity of international films, with a particular focus on helping titles gain exposure in China.