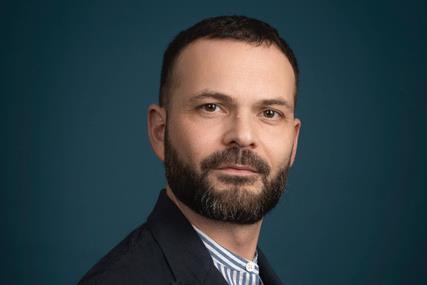 Rémi Bonhomme has been appointed artistic director of the Marrakech International Film Festival, which has pushed its dates forward by three weeks to November 13 to 21 this year.
He replaces Christoph Terhechte, who stepped down last December after two editions in the role. The former long-time Berlinale Forum programmer has since taken up the position of artistic director at DOK Leipzig.
Bonhomme, who hails from France, began his career in Lebanon as a cultural officer at the French Institute in Beirut before co-founding the independent Metropolis Cinema and producing the Lebanese feature film Every Day Is A Holiday by Dima El-Horr.
In 2009, he became programme manager of Cannes Critics' Week. There, he spearheaded the Next Step programme, aimed at supporting directors who show shorts in its selection as they move towards making their debut features.
Concurrently, he joined Marrakech's artistic team in 2018 where he also set up its Atlas Workshops, an industry platform dedicated to supporting the cinema of the African continent and the Arab world.
Bonhomme will remain the industry platform's artistic director while Thibaut Bracq has been appointed as its new head.
Bracq is a former programmer at the Angers Premiers Plans Film Festival where he coordinated workshops focused on new European cinema. He also developed the French Institute's La Fabrique Cinema programme at Cannes and collaborated with the Locarno Pro team as project manager. He was also a member of Bonhomme's Atlas team.
The Marrakech appointment means that Bonhomme will step down from his position at Cannes Critics' Week after the 2020 edition. He will be joined by a new selection committee to help him prepare for Marrakech's 19th edition.
It comprises:
Ali Hajji – managing director of Casablanca-based communications company A3 Groupe. He has been general coordinator of Marrakech since 2018. He was previously deputy director of the Casablanca Festival and artistic director of the European Film Weeks in Morocco
Farah-Clémentine Dramani-Issifou - currently a member of the selection committee of Cannes Critics' Week and a researcher specialising in the cinema of Africa and the African diaspora.
Ava Cahen - a film critic for Le Cercle on Canal+ and public radio station France Inter, editor-in-chief of cinema website FrenchMania, and a former member of the selection committee Cannes Critics' Week.
They will be supported by three programming advisors:
Andréa Picard - senior film curator at the Toronto International Film Festival (curator of the Wavelengths section and co-Curator of the Platform competition). She will advise on all sections.
Hania Mroué - director of Beirut's Metropolis Cinema, founder of MC Distribution, and former chief arab programmer at the Doha Tribeca Film Festival. She will advise on Arab cinema and industry.
Gabor Greiner - director of acquisitions at Films Boutique. He will advise on the competition.