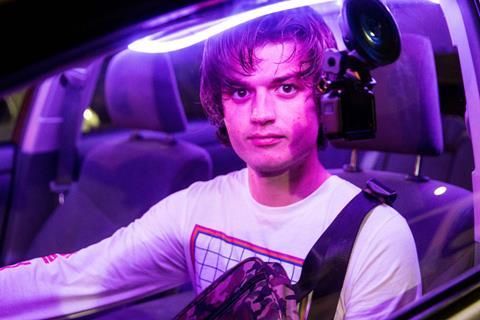 Australasia's Rialto Distribution has acquired a raft of new features, including recent US box office hit Becky and Sundance social media satire Spree.
Nine titles were co-acquired by Rialto and the UK's Vertigo Releasing, as part of a partnership forged earlier this year, and were closed during the ongoing Covid-19 lockdown. The films will receive a mix of theatrical and digital debuts in Australia and New Zealand across the second half of 2020.
They include action thriller Becky, starring Lulu Wilson and Kevin James, which led the US box office in early June despite a diminished release, with most theatres still closed due to the virus crisis. The film was acquired from Los Angeles-based Highland Film Group.
Two deals with Brian O'Shea's The Exchange will see Sundance title Spree and Bruce Willis sci-fi Cosmic Sin distributed in ANZ by Rialto.
Spree stars Stranger Things' Joe Keery as a rideshare driver who fuels his dream of building a social media empire by filming the violent, wild antics of his rides. Cosmic Sin stars Willis as disgraced war-hero who is called upon to lead a squad of elite soldiers to an alien-inhabited planet.
Also acquired for ANZ is Matthew Michael Carnahan's directorial debut City Of A Million Soldiers (formerly known as Mosul) from Endeavour Content, the war drama produced by the Russo brothers' AGBO, which screened at Venice and Toronto last year.
Other acquisitions include animation Cranston Academy: Monster Zone, from Toronto based DDI; Norwegian disaster thriller The Tunnel (Tunnelen), from TrustNordisk; and Second World War drama Liberté: A Call to Spy, in a deal with the producer.
Set to receive digital-only releases in ANZ are Michael Shannon mystery thriller The Quarry, acquired from International Film Trust (IFT), and Russian sci-fi thriller Sputnik, on which Art Pictures Distribution handles international sales.
Box office success
The deals follow a string of box office successes for Rialto, which has released several indie titles in New Zealand ahead of the arrival of larger studio titles, postponed due to the pandemic.
Since cinemas in the country began reopening in mid-May, two films distributed by Rialto have reached the number one position: Harvey Weinstein-inspired drama The Assistant, which it acquired as part of an ongoing agreement with the UK's Vertigo Releasing; and British comedy drama Love Sarah, which has grossed more than NZ$270,000 ($174,000) from 77 screens to date.
Love Sarah, which has yet to be distributed in its native UK due to the ongoing pandemic (but today was announced will be released by Parkland Entertainment on July 10), is set to be released in Australian cinemas through Rialto on 180 screens next week.
Other titles on Rialto's upcoming Australian release late include The Wretched, 23 Walks, Les Misérables, La Belle Époque, Fatima and Persian Lessons.
Rialto Distribution CEO Kelly Rogers told Screen: "Although our industry is only just emerging from this challenging period, we have a responsibility to ensure that audiences are given every reason to want to return to cinemas, by delivering diverse films that will challenge, inspire, educate and ultimately, entertain."