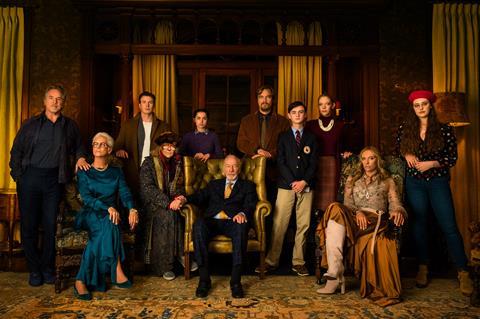 Rian Johnson's Agatha Christie tribute Knives Out, starring Daniel Craig, has been set as the closing night film of this year's Fantastic Fest, running September 19 to 26 in the US city of Austin, Texas.
Johnson will attend the September 26 screening of the film, from Lionsgate and MRC.
Also included in the second wave of titles announced for Fantastic Fest is Cannes Palme d'Or winner Parasite. Director Bong Joon-ho will also attend the festival.
The festival schedule will include sidebars on Mexican genre films and LGBTQ+ films. Films set to get their North American or US premieres at the event include Vivarium, from Ireland/Belgium/Denmark; Blood Machines, from France; The Antenna, from Turkey; and Iron Fists and Kung Fu Kicks, from Australia.
Commenting on the festival screening of Knives Out, Fantastic Fest creative director Evrim Ersoy said: "Rian Johnson is a consistently thrilling and brilliant director whose work has enthralled Fantastic Fest audiences for the past 15 years. The chance to close out the festival with his unique and ingenious murder mystery was too good an offer to pass up!"