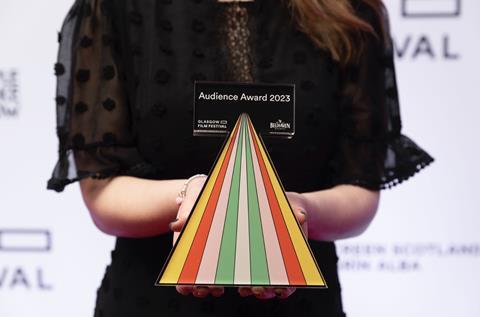 A joy-filled Glasgow Film Festival (GFF) drew to a close last night (March 12) with the UK premiere of Nida Manzoor's Polite Society, while Riceboy Sleeps scooped the festival's only prize, the audience award, in what co-director Allan Hunter described as the "tightest" voting race in GFF's audience award history.
Riceboy Sleeps is directed by Anthony Shim, and premiered at Toronto last year. It follows a South Korean family's attempts to adapt to a new life in Canada, produced by Shim, Rebecca Steele and Bryan Demore. The family drama has previously won Toronto's Platform Prize and Busan audience award.
Official numbers have yet to be released on audience and industry attendance, but queues round the block at the Glasgow Film Theatre for the 'surprise film' screening of War Pony, plus industry events hitting full capacity and then some, suggest the final figures will be healthy.
In town for the festival was talent including Scottish actor Kelly Macdonald and director Carol Morley attending an International Women's Day gala screening of Typist Artist Pirate King, while Emily Watson hit the red carpet for the UK premiere of God's Creatures.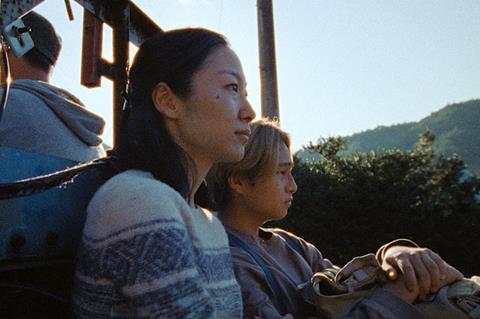 Fresh from the Berlin world premiere of Blackberry, Canadian filmmaker Matt Johnson returned to Glasgow – his film The Dirties played at Glasgow's youth film festival in 2014 – for Blackberry's UK debut, and a local brewery tour.
"Highlights have been [the film screening with the live orchestra] Under The Skin and the BBC Scottish Symphony Orchestra, and the great array of Scottish talent we showcased," said Allison Gardner, GFF co-director. This Scottish talent included Fife director Andrew Cumming, whose feature The Origin played in the festival to much buzz; Glasgow-based filmmaker Adura Onashile, whose debut Girl was the first Scottish film to ever open the festival; as well as James Cosmo, star of My Sailor, My Love.
UK industry figures gracing the festival's hub, the DoubleTree Hilton, included producer, filmmaker and British Council consultant Catherine Bray; founder of talent agency Loop Talent Lucy Price; Signature Entertainment's head of international distribution Asia Muci; Film4's Alice Whittemore; Film London's Jordan McGarry and Reclaim The Frame (previously known as Birds' Eye View) director Melanie Iredale.
"Everyone was buzzing," said Muci. "There were a lot of well attended events, training, networking and talks, all with a wide pool of talent. The organisation of the industry programme was impeccable."
The festival plans to further build on its industry programme. An industry advisory board will be established later this year to achieve this, chaired by writer and director Raisah Ahmed.
"It was brilliant to see how busy GFF was this year," beamed Sheffield-based Iredale, who announced the campaign group's name change during the festival. "It really felt special to see how many industry folk showed up for it – a gorgeous coming together in Glasgow.
"Having said the above, I think what makes GFF stand out from other UK festivals is its commitment to its public – an audience first festival, with its community at its heart."
The mood at the festival was further buoyed by the news that Kristy Matheson, the former creative director of troubled fellow Scottish festival, Edinburgh International Film Festival (EIFF), will be taking over from Tricia Tuttle as director the BFI London Film Festivals, while EIFF will return in August for a one-off edition in collaboration with the Edinburgh International Festival, programmed by Kate Taylor.
"I could not be more pleased for Kristy and for LFF," said Iredale. "What Kristy brought to EIFF in such a short time was such a breath of fresh air, so to think that she's bringing her deeply engaged and creative programming sensibility to LFF is really exciting."
Muci, who is based in Edinburgh, added: "Delighted to hear that EIFF is coming back as part of Edinburgh International Festival this year, it will be great to have a continuity event this year and I look forward to seeing how the festival develops under the new ownership. Edinburgh is buzzing with talent in summer, with creatives joining for the jazz, book, international and fringe festivals, it would be a loss not to have the film industry gathering here too."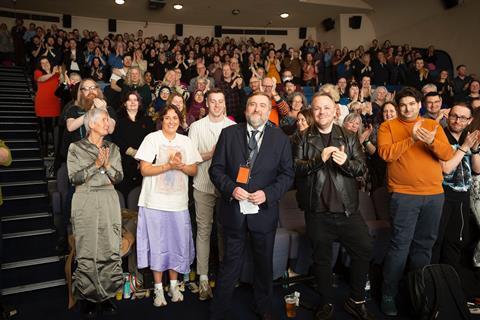 Hunter's swan song
It's Hunter's final edition as co-director – a position he has held alongside Gardner since 2007. The famously unassuming festival head was bid farewell with a teary standing ovation at the closing night ceremony.
"Once you're gone, you shouldn't linger, otherwise you turn into Gloria Swanson, 'I used to be big, I used to be in the team that programmed this,'" Hunter told Screen. He described his final edition as "slightly like attending your own funeral – people are saying nice things about you, but it kind of sounds like I'm dead".
He's most proud of the festival's commitment to inclusivity in its programming: "You can see Winnie The Pooh: Blood And Honey and you can see the Lav Diaz film [The Woman Who Left] that is three hours plus long. Those are all valid cinema experiences. We've always said, we programme without prejudice."
Hunter also feels that the festival's selection is increasingly propelling films towards UK distribution. "There are around four films this year that didn't have distribution in the UK, pre-festival, but at some point in the process have been picked up. When we selected The Beasts, that didn't have UK distribution [Curzon]. Driving Mum now has UK distribution [Tull Stories], as does Cassius X: Becoming Ali [Cosmic Cat] and Girl [Studio Soho]."
Hunter plans to take some time off after leaving the post, with a direct replacement not looking likely. "I just thought they'd end the festival after I left," he smiled. "How could it go on?"