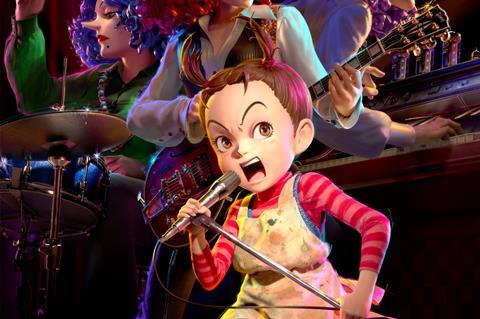 Richard E. Grant has joined the English-language dub cast for Studio Ghibli's Cannes Label 2020 selection Earwig And The Witch.
GKIDS has set an early 2021 awards-qualifying North American release in early 2021 while Elysian Film Group Distribution will handle a UK release in spring 2021.
Joining Grant as The Mandrake are Kacey Musgraves as Earwig's mother, Dan Stevens and Taylor Paige Henderson in the title role are also on board the animation feature directed by Goro Miyazaki (From Up On Poppy Hill, Tales From Earthsea).
Earwig And The Witch follows Earwig on her quest to find the family she always dreamed of, after she is taken from a British orphanage and forced to live with a selfish witch.
The film is based on the children's novel of the same name by Diana Wynne Jones and marks Studio Ghibli's first entirely 3DCG animated feature.
Studio Ghibli co-founder Toshio Suzuki produced the film with planning from his father, Hayao Miyazaki.
Musgraves will also record the English-language version of the film's theme song, Don't Disturb Me.
Earwig And The Witch will air on NHK in Japan on December 30.
Rounding out the cast are Pandora Colin, Alex Cartañá, JB Blanc, Logan Hannan, Summer Jenkins, Vivienne Rutherford, Tom Bromhead, Eva Kaminsky, and Vanessa Marshall.