Steven Polster's online film and television market has signed a strategic partnership with the entertainment financing firm to provide upfront liquidity from online licensing agreements.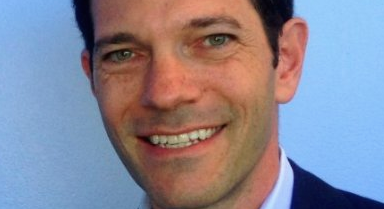 The parties said the arrangement will enable qualified sellers closing deals on RightsTrade to monetise instalment payments at a discount rate and access cash within 48 hours.
"Film and television markets are rapidly evolving into a tech-driven mechanism, and we are thrilled to be working with RightsTrade, whose cutting-edge platform is leading the way in developing the digital marketplace ecosystem," said BondIt CEO Matthew Helderman.
"With the growing number of companies licensing content rights on the RightsTrade marketplace, this partnership gives us the opportunity to offer our financial services to RightsTrade's sellers as their deals close."
"Content sellers are now closing deals in a matter of days on RightsTrade, rather than the months that a traditional manual transaction takes, and speeding up the sales cycle from 'lead to close,'" said RightsTrade CEO Polster (pictured).

"We are delighted to partner with BondIt, whose financial services offer our sellers the opportunity to monetise their deals within hours, rather than wait months or years on instalments to be paid.

"Ultimately, shortening the cycles from 'lead to close' and from 'close to cash' allows our clients to re-invest in their business faster and generate more long-term value."
RightsTrade lists more than 500,000 rights to content from sellers like Sierra Affinity, Voltage Pictures and others.
Accredited buyers use the cloud-based platform to find available rights and negotiate, draft, and e-sign licensing deals.
Beverly Hills-based BondIt has been involved in the financing on more than 100 features and works on a range of projects from single-picture tax credit financing and MG negative pick-up funding to innovative financial solutions with union deposit financing, as well as bridge and term loans.