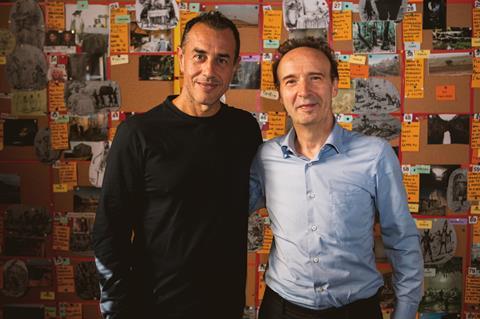 Italian actor Roberto Benigni has signed up to the key role of Geppetto in Matteo Garrone's upcoming live-action version of Pinocchio.
Toni Servillo, who starred in Garrone's Gomorrah, was previously signed up for the role.
Garrone described the opportunity to direct Benigni, who won the best actor Oscar for Life Is Beautiful in 1997, as "two dreams come true in one film".
Garrone is set to direct his own screenplay, which is an adaptation of Carlo Collodi's classic tale of a puppet who must show his worth for turning into a real human boy, with the assistance of a cricket as his conscience.
The film is an Italy-France co-production, produced by Archimede with Rai Cinema and Le Pacte, in association with Recorded Picture Company. HanWay Films handles world sales on the title, with 01 Distribution on Italian rights and Le Pacte taking rights for France.
Production on the title begins in Italian locations across Lazio, Tuscany and Puglia in the first quarter of 2019.
Notable crew on the film include special makeup effects artist Mark Coulier, a two-time Oscar winner for best make-up; and VFX supervisor Rachael Penfold, whose credits include The Revenant and Cloud Atlas.
Benigni previously wrote, directed and played the title role in a 2002 version of Pinocchio, which grossed $41m worldwide.