Italian government aims to entice more international productions.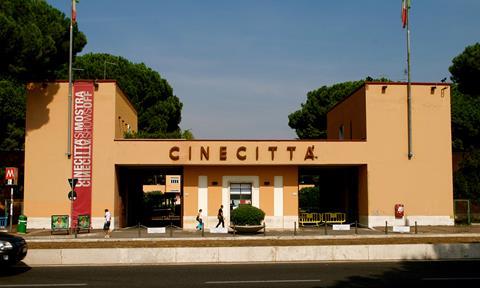 Rome's legendary Cinecittà Studios, home of Fellini and Ben-Hur, is set for a revamp after returning to state ownership.
Italian government agency the Luce-Cinecittà Institute confirmed in a statement on Monday (3 July) that they had reached an agreement to take over the facility, returning it to public management after nine years of private ownership.
The agreement promises a "massive investment" in the production facilities, with plans to build at least two new 3,000 square metre sound stages.
They are also planning a marketing drive to entice more productions from Italy and overseas. The few Hollywood productions hosted at the studio in recent times include Zoolander 2, Ben-Hur and HBO's The Young Pope.
The investment has been made possible by Italy's new Cinema Law, described in the statement as "the most significant legislative and economic measure for decades", which is expected to inject $454 million into the local industry and includes 25% tax credits for a film or TV drama's budget.
The Luce-Cinecittà Institute will also preserve and promote the Historical Archive of the Lucca Institute, manage the MiBACT Cinema Fund and create the Italian Audiovisual and Cinema Museum.
In the 1950s and 60s many Hollywood productions were shot in Cinecittà, including the 1959 version of Ben-Hur and Cleopatra. It's also home to Teatro 5, the large-scale studio where Federico Fellini filmed La Dolce Vita and Satyricon.