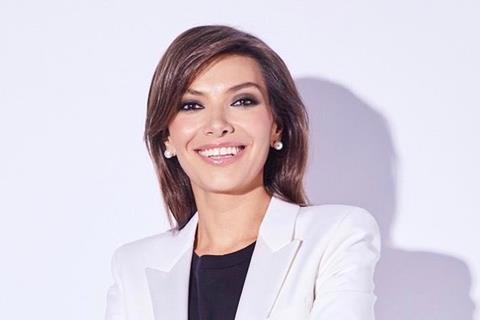 Russian state film body Roskino and project market When East Meets West (WEMW) have selected 26 projects for WEMW Goes To Russia, a new international co-production forum to run during the upcoming Key Buyers Event: Digital (June 8-10).
Some 17 Russian projects and nine international works from eight different countries will participate in the co-production pitching, through which they will be able to meet Russian producers and access a minority co-production support granted by the Russian Ministry of Culture, up to RUB 10m ($136,600).
The inaugural edition of WEMW Goes To Russia is part of the third annual Key Buyers Event: Digital.
International productions include I Will Not Starve, an Italian-Canadian-Polish co-productiont that will be the second film by Italian director Umberto Spinazzola. The story follows a homeless man who used to be a top chef, who reconnects with his love for cooking while rediscovering his relationship with his teenage daughter.
Among the Russian titles are The Flood, a drama inspired by Evgeny Zamyatin's novel of the same name about a couple who adopt a mute teenage girl who the wife kills in a jealous rage. Ivan Tverdovskiy, whose previous features include Venice Days 2020 selection Conference and Karlovy Vary 2018 premiere Jumpman, is attached to direct.
"We received an amazing number of international applications, almost 60 from 25 different countries," said Alessandro Gropplero, head of WEMW. "Having the chance to have a Russian point of view in the selection was a key element as we wanted to be sure to include projects with high chances to raise the interest of possible Russian co-producers."
"We have responded to the global demand for partnering and co-producing with Russia that we've seen over recent years," said Roskino CEO Evgenia Markova. "There are a lot of new, less obvious IPs and opportunities for partnerships."
WEMW Goes To Russia 2021 selection
International productions
I Will Not Starve (It-Can-Pol)
Dir: Umberto Spinazzola
Prod: Alessandro Borrelli
Cold As Marble (Az-Fr)
Dir: Asif Rustamov
Prods: Fariz Ahmadov, Guillaume de Seille
The Alienated (Ger)
Dir: Anja Kreis
Prod: Anna Kruglova
Gambit (Bul)
Dir: Kondtantin Bojaniv
Prod: Katya Trichkova
Our Father (Ser-It-Cro)
Dir: Goran Stankovic
Prod: Snezana van Houwelingen
The Great Tram Robbery (Ser-Slovenia-Cro-Mont-Bul-Cze-Rom)
Dir: Slobodan Šijan
Prods: Miloš Biković (Archangel Digital), Marko Paljić (Gargantua Films)
The River (Gr-It)
Dir: Haris Raftogiannis
Prod: Eleni Kossyfidou-Luca Cabriolu
More (Pol)
Dir: Bart Zmuda
Prod: Przemyslaw Miekina
Empire Of The Rabbits (Tur)
Dir: Seyfettin Tokmak
Prod: Zeynep Koray
Russian productions
The Riot
Dir: Evgeny Grigorev
Prod: Olga Erofeeva-Muravyeva, All Media Company
Agatha: Queen Of Garden
Prod. Nikita Makarov, Animation Studio Platoshka
Cat Been-In-Use
Dir: Nikita Makarov,
Prod: Animation Studio Platoshka
Tundra Blues,
Dir: Andrey Redkin
Prod Vladislav Ketkovich, Ethnofund Film Company
Sasha
Dir: Vladimir Beck
Prods: Katerina Mikhaylova, Mars Media Entertainment, Vega Film
Memory
Dir: Vladlena Sandu
Prod: Yanna Buryak, Mimesis
The Flood
Dir: Ivan Tverdovskiy
Prod: Natalya Mokritskaya, New People Film Company
Amazing Café
Dir: Evgeniy Golovin
Prods Golovin, Anton Smetankin, Marie Lida, N Parovoz Animation Studio
Sunrise's Land,
Dir: Philipp Abryutin
Prods Abryutin, Ozana Lakhno, Producing Centre Youth Initiatives
The Last Days
Dir: Konstantin Lopushansky
Prod: Andrey Sigle, Proline film
Wind
Dir: Sergei Chliyants
Prrod. Chliyants, Pygmalion Production Co, New Cinema Distribution
Amura
Dir Igor Voloshin
Proods Albert Ryabyshev, Igor Mishin, Maria Pork, R-media
Mittelmarsch
Dir. Sofia Meledina,
Prods: Alexey Uchitel, Kira Saksaganskaya, Rock Films
Loodle Ville
Dir: Vasily Volkov
Prods: Yulia Osetinskaya, Boris Mashkovtsev, SMF Studio
The Formula For Water,
DirL Oleg Asadulin
Prods: Yulia Osetinskaya, Lika Blank, Sergey Demchev, Boris Mashkovtsev, SMF Studio
The Golden Beehive
Dir: Andrey Zhitkov
Prods: Yulia Osetinskaya, Lika Blank, Sergey Demchev, Boris Mashkovtsev, SMF Studio
Art Of Isolation
Dir: Oleg Khrustolubskiy, Sofia Popolitova
Prods. Galina Sytsko, Ada Solovich, Inna Orkina-Sekste, Alexander Kessel, Sputnik Vostok Production