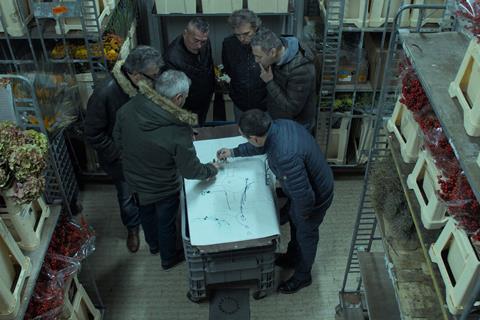 The International Film Festival Rotterdam (IFFR) has revealed the first titles for its 2022 edition, which is planned as a full capacity physical event with international guests from January 26 to February 6, 2022.
Fabrizio Ferraro's 1944-set Apennines drama I Morti Rimangono Con La Bocca Aperta will have its world premiere in the Harbour section. The director's previous films Les Unwanted de Europa (2017) and Checkpoint Berlin (2020) were also shown at IFFR.
World premieres in the Bright Future strand include Spanish director Julián Génisson's Immotep and two feature debuts – Italian-born, Dutch-based Alberto De Michele's The Last Ride Of The Wolves, and Australian director David Easteal's The Plains, a fixed-camera film set during daily car commutes in suburban Melbourne.
Today's announcement is intended to give "a flavour" of the 2022 programme prior to the full line-up announcement that will include the films screening in the Tiger Competition and the Big Screen competition, on December 20.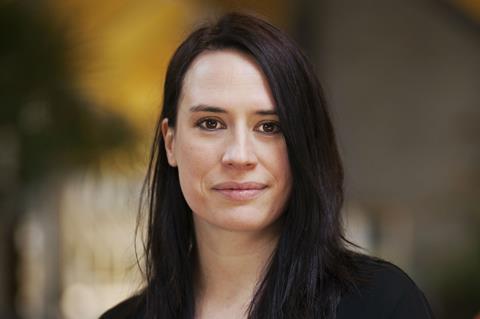 "This is showing a little bit of the range of what each of these sections can offer but it is just a first taste," said festival director Vanja Kaludjercic.
The revamped IFFR structure was announced last year before Covid restrictions forced the 50th edition to take place online. This year, Kaludjercic added, will be "IFFR in its full splendour."
Notable guests expected in Rotterdam next year include former Palme d'Or winner Apichatpong Weerasethakul for Memoria, which was supported by IFFR's Hubert Bals Fund, and Gaspar Noé with Vortex.
Both titles are in the Limelight section, which also features Ryusuke Hamaguchi's Cannes hit Drive My Car, Clio Barnard's Ali & Ava, Joachim Trier's The Worst Person in the World, Gabriele Mainetti's Freaks Out and Audrey Diwan's Venice Golden Lion winner Happening.
IFFR Pro Days, the industry-facing side of the festival which incorporates CineMart, Rotterdam Lab and the Pro Hub, will take place from January 30 to February 2, 2022.
"This edition is very much about re-uniting audiences with filmmakers and also [the festival] with the industry," said Kaludjercic.
IFFR 2022 first titles
Limelight
Ali & Ava (UK)
Dir: Clio Barnard
Drive My Car (Jap)
Dir: Ryusuke Hamaguchi
Happening (Fr)
Dir: Audrey Diwan
Freaks Out (Italy-Bel)
Dir: Gabriele Mainetti
Love After Love (Chi)
Dir: Ann Hui
Memoria (Col-Thai-UK
Dir: Apichatpong Weerasethakul
Vortex (Fr)
Dir: Gaspar Noé
The Worst Person in the World (Nor)
Dir: Joachim Trier
Harbour
The Alleys (Jor-Qatar-Egy)
Dir: Bassel Ghandour
Barbarian Invasion (Malay-HK)
Dir: Tan Chui Mui,
The Execution (Russ)
Dir: Lado Kvataniya
Il Buco (Italy-Ger-Fr)
Dir: Michelangelo Frammartino
Kinorama – Beyond the Walls of the Real (Port)
Dir: Edgar Pêra
Medea. (Russ)
Dir: Alexander Zeldovic
Medusa (Braz)
Dir: Anita Rocha da Silveira
I Morti Rimangono Con La Bocca Aperta (It-Sp) World premiere
Dir: Fabrizio Ferraro
On the Job: The Missing 8 (Phil)
Dir: Erik Matti
Quién lo impide (Sp)
Dir: Jonás Trueba
Tralala (Fr)
Dirs: Jean-Marie Larrieu, Arnaud Larrieu
Bright Future
As in Heaven (Den)
Dir: Tea Lindeburg
Brotherhood (Czech Rep-Italy)
Dir: Francesco Montagner
Eles Transportan A Morte (Sp)
DirsL Helena Girón, Samuel M. Delgado
Inmotep (Sp) World premiere
Dir: Julián Génisson
The Last Ride of the Wolves (Neth-It) World premiere
Dir: Alberto De Michele
The Plains (Aus) World premiere
Dir: David Easteal
Zalava (Iran)
Dir: Arsalan Amiri