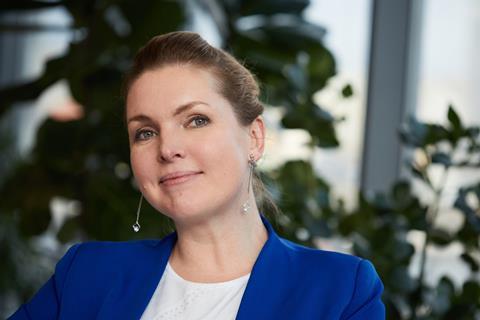 Russian streaming platform KinoPoisk. owned by the country's biggest search engine and technology company Yandex, has snapped up the global film and TV adaptation rights to Israeli author Mike Omer's best-selling'Zoe Bentley' trio of English-language crime novels which it aims to adapt with an international partner.
KinoPoisk will relocate the US-set novels to Russia to make either as features or a TV series. The streamer has invested previously in Russian-language projects including Major Grom Plague Doctor but this is its first acquisition of a major English-language property.
Olga Filipuk, content director of Yandex Media Services, which includes Yandex. Music, KinoPoisk and Yandex Afisha, said Yandex/Kinopoisk is open to working with international partners and talent on the adaptations.
"We would welcome a partner who would take the global distribution territories and enter the production at an early stage," she said. "We are now in talks with a potential director. We will package it up as fast as possible."
If the books are adapted for TV, the aim will be either to sell them internationally "either as a ready-made product or as a format," said Filipuk. She added that KinoPoisk is attending next month's MIPTV with the project to gauge international interest.
The three novels are all bestsellers in Russia. 'A Killer's Mind', 'In The Darkness' and 'Thicker Than Blood' follow a civilian forensic psychologist working for the FBI as she investigates a series of murders.
KinoPoisk launched as an IMDB-style database of information about film and TV but, since 2018, has also run an SVOD service which reaches close to 10 million households. Recent titles to stream exclusively on the platform include Zack Snyder's Justice League and Russian crime thriller Silver Spoon. Both went straight to VOD in Russia.