Brimstone director Martin Koolhoven also signs on for portmanteau project.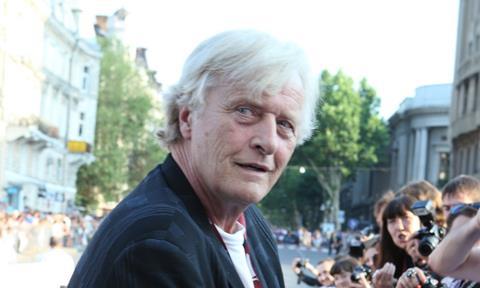 Blade Runner star Rutger Hauer and Brimstone director Martin Koolhoven are among the latest figures to join $7.5mn new portmanteau picture, Rotterdam, I Love You. Their participation was announced at a press conference in Rotterdam this weekend.
Hauer is to direct a segment of the film based on a story by celebrated Dutch novelist Tommy Wieringa.
Details haven't been revealed of Koolhoven's segment but the producers have confirmed it is to be based on a story by an international author and will be "quite a lot lighter" than his very bloody revenge western from last year, Brimstone.
Also joining the project is another Dutch director, Joost van Ginkel, best known for The Paradise Suite. His section will be set in the port of Rotterdam, one of the biggest facilities of its kind in the world.
Joeri Pruys, who will be producing alongside Matt Jaems, has confirmed that three international directors will also be participating - and that their names will be announced shortly.
The producers have been holding a story conference in Rotterdam with several of the directors in attendance, among them Canadian auteur Atom Egoyan and former Oscar nominee Paula van der Oest.
Egoyan's segment will be set during International Film Festival Rotterdam. Some of the footage has already been shot at this year's edition of IFFR.
Cast names are expected to be announced shortly. Pruys said that top Dutch names as well as international actors will be involved. The producers are now looking to appoint a sales agent.
Other cities
Further details have also emerged of other city-based films in the series, following on from the three films already made in Paris, New York and Rio as part of the Cities Of Love franchise.
Series originator and executive producer Emmanuel Benbihy confirmed to Screen Daily that the London, I Love You movie is still expected to go ahead. Producer Christopher Sheppard is no longer involved but a new "project manager" is expected to be announced shortly.
Benbihy said that Berlin, I Love You which had directors such as Marjane Satrapi and Giusepe Tornatore attached and is being produced by Claus Clausen "has faced a problem with its financing" and that one of its investors had pulled out. "It [the Berlin film] is suddenly on hold."
However, there is no shortage of other cities looking to join the franchise, which is described by Benbihy as being a "social enterprise" about far more than just the movies themselves. Among others, Marseilles, I Love You is picking up momentum. Malmo, Istanbul and Hong Kong are also looking to join while Shanghai and six other cities in China are also involved.