Motorcycle tragedy in Vancouver. Female stunt driver not identified at time of writing.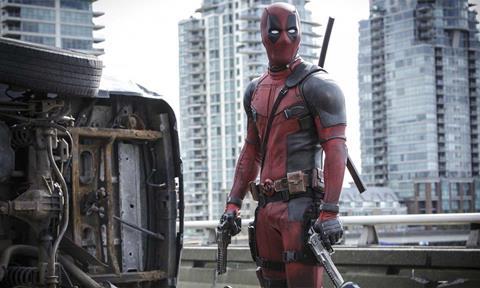 A stunt person was killed on the Vancouver set of Deadpool 2 on Monday morning, prompting Fox to suspend production.
Police issued a statement that said: "Vancouver Police can confirm that a female stunt driver has died on the set of Deadpool during a stunt on a motorcycle."
The tragedy occurred during a motorcycle stunt that the deceased had performed four times without incident according to reports before she drove into a building through a plate-glass window on the fifth go.
The stunt person was not identified at time of writing. Screen understands production will remain closed on Tuesday as studio chiefs decide when to resume.
Deadpool 2 star Ryan Reynolds tweeted: "Today we tragically lost a member of our crew while filming Deadpool. We're heartbroken, shocked and devastated… but recognize nothing can come close to the grief and inexplicable pain her family and loved ones must feel in this moment. My heart pours out to them – along with each and every person she touched in this world."
A Fox spokesperson said: "We are deeply saddened by the accident that occurred on the set of Deadpool 2 this morning. Our hearts and prayers are with the family, friends and colleagues of our crew member during this difficult time."
David Leitch is directing the sequel to the 2016 superhero adaptation that grossed $783.1m worldwide and is scheduled to open on June 1, 2018. Josh Brolin and Morena Baccarin also star.