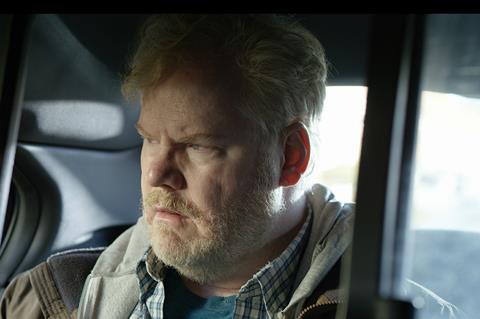 Saban Films announced at AFM on Monday (5) it has acquired North American rights to London Town and The Joneses director Derrick Borte's thriller American Dreamer starring comedian and actor Jim Gaffigan from Chappaquiddick.
Gaffigan makes his debut as a leading man in the story about a down-on-his-luck ride share driver who makes cash on the side chauffeuring a low-level drug dealer around town. When he finds himself in financial dire straits, the driver kidnaps the dealer's child.
American Dreamer premiered at the Los Angeles Film Festival and also stars Robbie Jones, Isabel Arraiza, Alejandro Hernandez, and Tammy Blanchard.
Borte co-wrote the screenplay with Daniel Forte. Scott Lochmus produced for Storyland Pictures in association with the Virginia Film Office and Old Dominion University. Jonathan Gray, Mary Vernieu, XYZ Films, and Sugar Studios served as executive producers.
"Borte has helmed an intimate and unsettling film," said Saban Films' Bill Bromiley. "Gaffigan performs as never seen before. He brings to life a subtle and tense portrait."
Ness Saban and Jonathan Saba negotiated the deal for Saban Films, with XYZ Films' Nate Bolotin on behalf of the filmmakers.
As Screen first reported at AFM, Saban Films recently acquired The Haunting Of Sharon Tate starring Hilary Duff. The slate includes King Of Thieves with Michael Caine, Jim Broadbent, Tom Courtenay and Michael Gambon, and Richard Says Goodbye starring Johnny Depp.