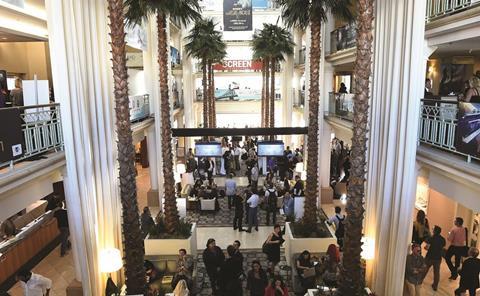 New York-based Saboteur Media will launch worldwide sales at AFM on the upcoming gothic teen vampire film Carmilla starring Lin Shaye from Insidious and Robert Englund from A Nightmare On Elm Street.
Production is scheduled to start in New York in April May 2019 on Carmilla, which is inspired by the 19th century Irish novella by Joseph Sheridan Le Fanu that predated Bram Stoker's Dracula by 26 years.
The story takes place in New England where a young woman recovering from an accident is taken into the home of Puritan pastors. Her arrival sparks a sexual awakening in the ministers' twins, while her own vampirism emerges after the man of the house preys on her.
Saboteur is producing and Jack Sholder (A Nightmare On Elm Street 2) directs and produces with writer Joshua Russell. Saboteur president of distribution Mark Lindsay and Nick Quested serve as executive producers.
"I've known both Jack and Josh for years and was instantly enthralled with their pitch to put a modern-day spin on this great story," said Lindsay. "I knew immediately when I finished the script this is a story we had to make."
Saboteur Media's AFM slate includes Danger Close: The Battle Of Long Tan starring Travis Fimmel and Luke Bracey in post-production; and An Unquiet Life: The Roald Dahl & Patricia Neal Story directed by John Hay starring Hugh Bonneville and Rebecca Ferguson.