Business case to be developed for planned 17-acre site in Dagenham.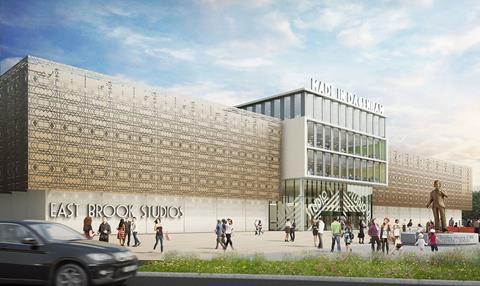 London Mayor Sadiq Khan and Barking and Dagenham Councillor Darren Rodwell have backed a pre-existing proposal to build the capital's largest studio facility in East London.
The Mayor has teamed up with Film London, the London Local Enterprise Panel and the London Borough of Barking and Dagenham to commission a feasibility study into creating the capital's first major new TV and film production studio for at least 25 years at an industrial park in Dagenham East.
The process will be led by Film London in close consultation with the film and television industries.
A similar proposal was brought to the table last year by the owners of an 17-acre site, which has hosted numerous location shoots in the past.
The London Local Enterprise Panel and the Council will invest up to £80,000 to develop a business case for the proposed studios.
London is the third busiest city for film production in the world, behind only Los Angeles and New York, and last year attracted £1bn in inward investment into film production.
Sadiq Khan commented: "From James Bond and Star Wars to Harry Potter and Bridget Jones's Baby, London has a vibrant production history and some of the best studios in the world. To sustain and grow this success story, it is critical that the capital gets significantly more studio and production capacity to maximise the opportunities for film-making."
Councillor Rodwell added: "We are working together to create a blockbuster deal to generate hundreds of exciting opportunities for local young people and bolster Barking and Dagenham's reputation as London's latest creative hotspot. Our ambition is that in future, Dagenham will become world famous for films rather than Fords."
Adrian Wootton, chief executive of Film London, added: "If realised, this major new infrastructure project would mean a tremendous economic boost for Barking and Dagenham, the capital's film and TV industries and the UK as a whole."