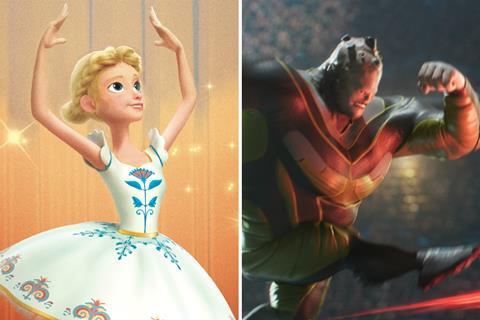 International sales outfit Luminescence has acquired two titles produced by Sergey Selyanov's Russian production house CTB – Nutcracker And The Magic Flute and Spaceball.
The company will launch sales on the titles at next week's Cannes Film Festival (May 14-25).
Nutcracker And The Magic Flute is an animated adventure comedy based on E.T.A. Hoffman's classic 1816 story The Nutcracker And The Mouse King and Russian composer Pyotr Ilyich Tchaikovsky and Marius Petipa's 1892 ballet The Nutcracker.
The narrative centres around ballerina Marie, whose toys come alive after she makes a wish on Christmas Eve.
Selyanov is producing the title through CTB, with the script developed by Licensing Brands. The film is currently in the early stages of production with a director not yet attached, and is scheduled to arrive in Russian cinemas in December 2021 through Nashe Kino.
The film will feature pieces from Tchaikovsky's famous score, including 'Adagio', 'The Waltz Of The Flowers', 'The Waltz Of The Snowflakes' and 'Tarantella'.
"Our story differs from a well-known original by a big number of comedic elements" said Selyanov.
Luminescence has also picked up Spaceball, a sci-fi adventure directed by Dzhanik Fayziev, a $22m budget title which is currently in post-production.
The story sees athletes from around the galaxy compete in a dangerous football-like sport, with the fate of planets dependent on the results.
Fayizev produces alongside Selyanov, with a script co-written by Andrey Rubanov. The film is scheduled to hit theatres on October 17, 2019, also through Nashe Kino.