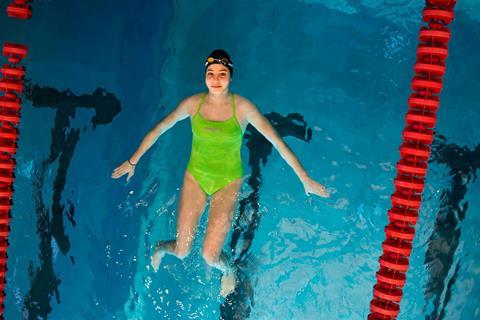 My Brother The Devil filmmaker Sally El Hosaini has signed up to direct The Swimmers, the story of Syrian Olympic swimmer Yusra Mardini which is being produced by Working Title.
The project, announced back in 2017, previously had Stephen Daldry at the helm. Wonder writer Jack Thorne has written the screenplay and Tim Bevan and Eric Fellner are producing for Working Title alongside Ali Jaafar (The Idol). Daldry is staying on as an executive producer.
The film follows Mardini and her sister, both competitive swimmers, who fled Syria in 2015 to escape the civil war. When their dinghy travelling between Turkey and Greece capsized, the two helped swim the boat and its occupants to safety.
After settling in Berlin, Mardini met a swimming coach who took her under his wing. When the International Olympic Committee launched a Team Refugee to compete at the 2016 Olympic Games in Rio de Janeiro, Brazil, she competed at the event, winning her heat.
Yusra is now a UNHCR goodwill ambassador and is training for the Tokyo 2020 Olympics.
Casting is now underway for the two lead roles, which Shaheen Baig Casting is handling.
El Hosaini rose to prominence with her crime drama My Brother The Devil, which premiered at Sundance in 2012 and won the festival's World Cinema Cinematography: Dramatic prize. It also picked up the Best British Newcomer prize for El Hosaini at that year's London Film festival.