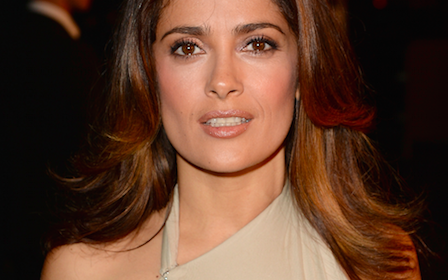 Salma Hayek, fresh off an end-of-summer box office reign in North America with The Hitman's Bodyguard and a solid run with Beatriz At Dinner, has joined the cast of Kim Nguyen's high-speed drama The Hummingbird Project.
HanWay Films represents international rights in Toronto and CAA handles the US, while Elevation Pictures will distribute in Canada. Production is set to commence in October in Montreal.
Hayek will play Linda Raulston, the ruthless former boss of two ambitious high frequency traders played by previously announced Jesse Eisenberg as Anton and Alexander Skarsgård as Vincent.
As Anton and Vincent attempt to strike gold and build a fibre optic cable from Kansas to New Jersey, Linda tries to beat them to it. The men ultimately find redemption at the end of their line, not through money, but through family and reconnecting to the land.
Nguyen, in selection in Toronto with Eye On Juliet, will directThe Hummingbird Project from his screenplay and reunites with regular producer Pierre Even of Item 7 in Montreal. Belgium's Belga Films is on board as co-producer, and Brian Kavanaugh-Jones and Fred Berger of Automatik serve as executive producers with Heidi Levitt.
Nguyen's upcoming film Eye On Juliet plays in Venice Days section and screens in Toronto's Special Presentations programme on Tuesday.