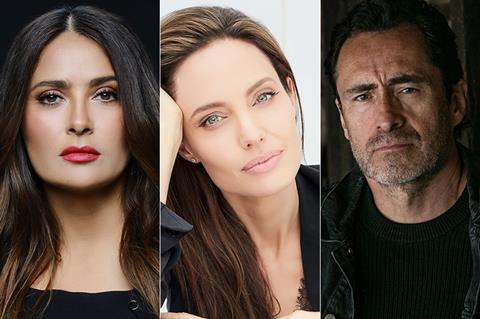 Angelina Jolie has begun shooting in Italy on Without Blood, her fifth film as a director, with Salma Hayek Pinault and Demián Bichir starring, and Fremantle handling worldwide distribution.
The film - written, directed and produced by Jolie – is based on the novel by Italian writer Alessandro Baricco, which is set in the aftermath of an unidentified conflict and explores issues such as trauma, memory, and healing.
Production on Without Blood began this month in the Puglia and Basilicata regions of southern Italy, as well as in Rome.
It is produced by Fremantle, Jolie Productions, Lorenzo Mieli of Fremantle label The Apartment Pictures and Lorenzo De Maio of De Maio Entertainment.
Without Blood is Jolie's first under a three-year international filmmaking signed with Fremantle in March this year. The agreement sees Jolie and Fremantle jointly develop an internationally focused slate of feature films, documentaries, and original series.
It is only the second time that Fremantle has handled sales on one of its own films following Marco Bellocchio's Exterior Night.