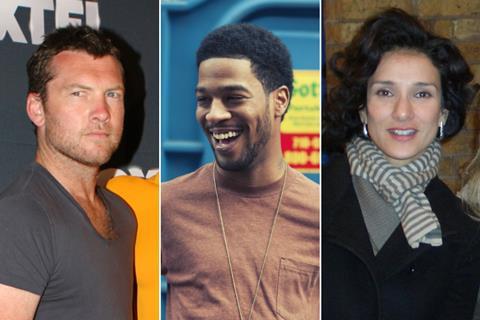 Sam Worthington, Scott 'Kid Cudi' Mescudi and Indira Varma are the latest additions to the cast of Nicholas Jarecki's opioid crisis thriller Dreamland, with the film now in production in Montreal, Canada.
They join previously announced cast members Gary Oldman, Armie Hammer, Evangeline Lilly, Greg Kinnear, Michelle Rodriguez and Lily Rose Depp.
Jarecki directs the film from his own original script. Lisa Wilson handles foreign sales through her Solution Entertainment Group with Myles Nestel. William Morris Endeavor represents US rights with LGNA Legal.
Worthington plays a pharmaceutical scientist who battles with Oldman's character. Mescudi is an FDA investigator delving into prescription safety, while Varma plays a university administrator in the crosshairs of an investigation.
Worthington is best known for his role in James Cameron's Avatar, while Mescudi is a Grammy award-winning rapper and songwriter under the name Kid Cudi. Varma's most prominent role to date is as Ellaria Sand in Game Of Thrones.
Producers are Jarecki and Cassian Elwes, who financed the film together through Jarecki's Green Room Films. Co-producers are Jonathan Vanger and Karl Richards. Michael Suppes and Tony Hsieh executive produce with Mohammed Al Turki, Lisa Wilson, William Rosenfeld, Sam Slater, David Bernon and Samuel Reich.
The film is a Canadian-Belgian co-production of Les Productions LOD Inc., Bideford Productions and its affiliate Green Room Films in association with Tuesday Films, Martingale Films, Flying Horse Productions, Construction Film GmbH, Caviar Film Financing, and Burn Later Productions.